Live! From Pine Beach NJ: The world's most popular metal finishing website, and the internet's friendliest corner
topic 30536
Correct abbreviation for Stainless Steel
A discussion started in 2004 but continuing through 2018
2004
Q. What is the correct abbreviation for Stainless Steel? Is it "SS", "SST", or are they both used interchangeably? Thanks for the help.
Nick Tsingas
personal - Temecula, California, USA
---
2004
A. Good question, Nick. Surprisingly, neither French's "Engineering Drawing" nor the "Machineries Handbook" seem to take a position on this (I couldn't find anything in fifteen or twenty minutes of looking). I worked in engineering departments for 20 years and 'SST' was universal on every drawing, although an occasional renegade would try 'S.S.' But in running this website I almost never see anyone using 'SST' in their inquiries and responses, so I've fallen into their same habit of using 'SS' to forestall people asking what SST is. Besides people here keep using SST as an abbreviation for Salt Spray Test :-)
Ted Mooney, P.E.
finishing.com
Pine Beach, New Jersey
We need "Aloha" now more than ever
---
2004
A. Since there are hundreds of different corrosion-resistant alloys that are informally called stainless steel, each with its own set of corrosion resistance and mechanical properties, doesn't seem to be any need for a standard abbreviation for the phrase "stainless steel". If anybody wants to call out one such alloy, they will need to use its unique identifying code in order to get the correct material.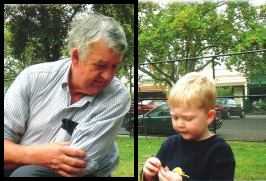 Bill Reynolds
consultant metallurgist
Ballarat, Victoria, Australia
We sadly relate the news that Bill passed away on Jan. 29, 2010.
---
2004
A. At least in the aerospace industry, you'll see the phrase "cres" or "CReS", meaning 'corrosion resisting steel', as a synonym for stainless steel.

Lee Gearhart
metallurgist
---
2004
A. Along the last four years I was carrying out a research on "Stress Corrosion Cracking of Duplex Stainless Steels". Never to come across something like SST . The common abbreviation of Duplex stainless steels is DSS.
Farej Elhejaji
Materials - Tripoli
---
2004

Thanks, Bill. The need for some kind of abbreviation for stainless steel will vary by context, but if someone writes a letter to us and they want help with passivating type 304 stainless steel plates, the subject line of the letter can't be "Need 304 plates passivated", although "Need 304SST plates passivated" would suffice; "Need type 304 plates passivated" might do, but not as well. The cutting lists or bills of material on the drawings I was referring to earlier would read something like: 3/16" x 3-1/4" 316 SST x 0'-4-1/2" long. Leave out 'SST' and it gets a bit unintelligible.
Thanks, Lee.
Thanks, Farej.
Ted Mooney, P.E.
finishing.com
Pine Beach, New Jersey
We need "Aloha" now more than ever
---
2006
A. I note that ASME Y14.38 [link by ed. to spec at TechStreet] - "Abbreviations and Acronyms" - has only one abbreviation for stainless steel for use in drawings and in text - that is "Stainless steel = SST"
David Selwyn
- Bunbury, Western Australia
---
2007

Hi, I was just looking for the abbreviation for Marine Grade 316 Stainless Steel, and managed to find your site, which is excellent. I am a 3rd year BePrimary Education also completing 2nd year BeTechnology in Engineering and Graphics.

I will now be putting '316SST' as the material used in my engineering drawing.

Thanks all.
=]
Elizabeth Bate
- Brisbane, QLD, Australia
---
2007
A. SS is actually a specific designation in the fence industry for a cold rolled steel product (used for a stronger fence post instead of say schedule 40). SS should NOT be used as a designation for Stainless Steel. I always used to use STST but after reading this post, I will follow ASTM guidelines and use SST.
Cheryl Smith
- Chicago, Illinois, USA
---
March 2, 2011
A. I've been doing plan review for just over 6 years for a construction Firm and I strongly agree with Ted. I use SST for Stainless Steel and SS for Sanitary Sewer.

Brian,
Brian McShane
Project Manager - Carmichael, California, US
---
August 25, 2011
A. ASME B31.1 is using S.S. abbreviation for stainless steel.
Lazar Gantman
- San Diego, California
---
July 8, 2017
A. Construction Dictionary, 9th ed., published by The National Assoc. of Women in Construction, has listed:

ss = single strength (glass)
SS = stainless steel
sst = standing seam tin (roof)

Side note: this dictionary has been one of the most helpful tools in my architecture licensing process and construction career.
BUT, when it comes to construction drawings, I agree that S.S. is Sanitary Sewer and SST is Stainless Steel.

Lesson: always use a legend
Guy Brignac
- Cape Canaveral, Florida, USA
---
July 12, 2017
A. Any given set of letters tends to have hundreds of valid acronyms. (source: acronymfinder.com)

In any given document, define your acronym the first time it is used.

Even if a given acronym is universally known within your industry, a reader from outside your industry will be clueless as to what you're talking about.

Ray Kremer
Stellar Solutions, Inc.
McHenry, Illinois
---
December 7, 2017
A. ASME Y14.38 11-99 states that SST is the abbreviation for stainless steel, (but who follows standards anyway) :)
SS has several meanings, depending on context, from 'same size', 'service sink', to 'spin-stabilized [rockets]', but not stainless steel.
Robert Butschle
HUSCO Automotive - Milwaukee, Wisconsin, USA
---
April 15, 2018

Back in 2012 to 2015, I used to edit CAD drawings to clarify metal forging issues between US engineers and Chinese engineers. On our particular CAD drawings shared between North America and Asia, stainless steel was abbreviated S/S. I found this site helpful back then, and was pleasantly surprised to see this thread still going.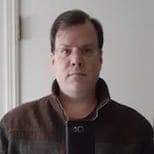 Jeff Leonard
- Edmond, Oklahoma, USA
---
---
May 14, 2018
Q. I have seen a lot of drawings calling out material as CL304 Cres, CL416 Cres, etc. What does the "CL" mean? I can't find it anywhere in any searches. I thought maybe Class?
Lyn Hill
- Valencia, California USA
---
August 21, 2018
Hi Lyn,

CL 304 or 416 Cres stands for class 304 or 416 corrosion resistance grade.

Regards,
David

David Shiu
- Singapore


If you have a question in mind which seems off topic, please Search the Site