Serious Education ... plus the most fun you can have in metal finishing.
Artist needs tips for painting sheet metal
(2004)
Q. Hi,
I am an artist who has just discovered painting on sheet metal. I painted on sheet metal as an experiment and happen to like what I have done but one problem ... I now know the paint will scratch off.... unfortunately "after the fact". Is there any topcoat finish I can apply now to keep the design from scratching off? Or do I need to scrap this one and start over by treating the surface prior to painting? If so, please recommend what "etching" liquid or application I can find at the local hardware stores.
Thanks,
Michelle S
[last name deleted for privacy by Editor]
artist - Dallas, Texas
---
(2004)
A. You can try a topcoat like a urethane or clear powdercoat; but if the surface wasn't prepared right then this too can come detached from the metal. If the metal was pretty smooth when you painted, then try to roughen it up by sand/bead blasting, hand sanding, or mild acid. I usually sandblast and then clean well before painting.
Jason Aube
- Flint, Michigan
---
(2004)
I got the reply from Jason in Flint. Thanks, but can you elaborate on the "acid" you mention and also where to get it? And "sandblasting" equipment?
Thanks,
Michelle S
[last name deleted for privacy by Editor]
artist - Dallas, Texas
---
A. Hi, Michelle. Next time, scrub with detergent, wash with vinegar, diluted maybe 2 to 1, and apply a primer coat of Self-Etching Primer [linked by editor to product info at Amazon]; this has a mild acid in it that etches the surface for "tooth" and so you are painting onto the metal rather than onto the tarnish on the metal. As Jason says, you can't count on holding paint onto a surface with a 'shrink wrap' effect; it needs adhesion. Good luck.
Regards,
Ted Mooney, P.E. RET
finishing.com
Pine Beach, New Jersey
---
(2005)
A. Regarding acid etching metal surface to accept paint - the HGTV website recommends using a 50-50 vinegar and water solution. You might try different strengths of vinegar to get the results you want on steel. Happy creating.
Elay S
[last name deleted for privacy by Editor]
- San Diego, California
---
(2005)
A. Dear Artist working on metal.
I have been working with galvanized metal for over a year now and if you hand sand and apply your paint it will stay, then top coat with a product from Home Depot called "Top coat", it is epoxy used for counter tops. It is wonderful, will stick and will make your painting POP off the metal. Mix per directions, if you don't you will get tacky and it will never harden.
Would like to know what you are doing, am looking to share art ideas with other artist working on metal surfaces. I am starting to look into other metals as well, copper, cold rolled. etc.
A.R. artist
Allison V
[last name deleted for privacy by Editor]
- Phoenix, Arizona
---
(2007)
Q. Hi! I'm an artist wanting to begin painting on metal, as well, so I'm interested not only to read what people have so generously contributed here, but also in corresponding with those of you learning the same stuff. I have a B.A. in art, but never got the time to take any courses in metal working, so I'm scrounging for information on the internet, with very limited success, so far.

I have access to sheets of aluminum. I don't know what gauge it is, offhand (I could ask), but it's nice sturdy stuff without being so heavy that you couldn't conveniently hang it on the wall. My domestic partner gets it at work ("work" is a custom car builder here in Lake County, California), as scraps, and I go down there, after hours, and use their glass-beading machine to give the surface some tooth.

And that's where I stand. I've purchased some aluminum (actually, a multi-metal) primer, since DP tells me that aluminum oxidizes and must be primed before painting; I would also guess, based on years I spent in homebuilding (okay, I was a carpenter, but I paid attention to everything else that went on around me) and maintenance for a hot springs resort, that, in addition to preventing oxidation from damaging the paint I want to apply, it also provides even better "tooth", or roughness for the paint to adhere to.

Now: what paint can I use? I really don't know. I want to work with brushes, for at least some of it, because I want a very painterly effect as well as as much texture as I can get, at least at times. And I'm hoping to work with paint that's as environmentally friendly as possible--and that's least hazardous to my health--without sacrificing durability and archival acceptability. I was hoping acrylics would do what I want, including plenty of metallic and semi-metallic layers of glazing, but I really don't know. I know the paint I apply needs to be as flexible as the sheet metal itself, or it would surely peel off, and this aluminum is ever-so-slightly flexible due to its gauge.

I am thrilled to hear about the Top Coat and its properties, but I could use help with the middle step (well, plus any help on other topics whatsoever--such as, perhaps, making curved sheet metal hang on the wall without visible means of support--although I may explore visible means as well).

Thanks in advance!
Terri K
[last name deleted for privacy by Editor]
- Lucerne, California
---
(2007)
Q. I am interested in doing some contemporary paintings on copper sheets. What type of paint do you suggest using? I have read on different websites to rub the copper with garlic first to help the paint adhere to the surface. Do you know if this is effective?
Anne M
[last name deleted for privacy by Editor]
- Memphis, Tennessee
---
(2007)
Q. Hi All,

I'm very interested in and happy to find this thread and would like it to continue/to continue it.

I'm interested in all the same questions asked above!
SARAH S
[last name deleted for privacy by Editor]
- Richmond, California
---
February 17, 2008
Q. I have just started working with galvanized metal and I sand before painting but have never used a top coat, does the "top coat" make it shiny? I want to keep my weathered -- any suggestions?

Thanks
Sharon Goodwyne
- Punta Gorda, Florida
---
April 2, 2008
A. I am attempting painting on sheet metal, most likely oils. I'm going to sand, and search for a topcoat, but I guess there will be no priming. I've done work on wood, also, and I didn't prime because I wanted the natural wood grain to show through... I'm just having difficulty with primer, basically. So, fellow metal-painters, good luck
Bella Callahan
- Sunrise, Florida
---
July 3, 2008
A. Hi there. I have a project that requires painting on metal as well for a support rather than canvas. My understanding is that if one sands down the metal, you can prime it (the safest bet) or just paint on it from there, and then put a poly or varnish on the painting when you are done if you choose to avoid peeling and scratching issues. Now, what is exciting is that I discovered just recently, that most major art companies, golden, liquitex, etc., make a CLEAR gesso [linked by editor to product info at Amazon] (aka primer) ... so if like me, you want parts of the metal to be exposed in the painting ... this is the perfect solution. Hope that might inspire someone out there, or help.
Chris
Chris Wikman
- indian head, sask., Canada
---
September 14, 2008
Q. I am in the Lower Ninth Ward in New Orleans volunteering with a non profit relief organization. I have a BFA in painting and have maintained a steady studio practice for years. Now I'm focused more on community arts initiatives than my own work. I've been given the opportunity to create a mural on a community bus here in the Lower Ninth. I have never painted on metal and need all the advice I can get. I will try the vinegar solution and follow the suggestions above. If anyone has experience painting murals on automobiles I would be most appreciative for any advice. Thank you.
Dave Whelan
artist - Massachusetts
---
November 21, 2008
Q. I'm so delighted to find all these comments regarding painting on metal. It's new to me, also.
I'm going to be doing something on an old SAW. Then on the hood of a car.

Both adventures will be a "First" for me.

Any advice will be very welcome.
Thank you.
Eddina Symns
- Hutchinson, Kansas
---
March 17, 2009
Q. I am adding pressed tin in an art project. How do I decrease the edge sharpness? Thanks
Helen White
- Nevada, Missouri
---
March 17, 2009
A. Hi, Helen. If sandpaper doesn't work -- if for example the tin is so thin that it remains dangerously sharp even after rounding the edges with sandpaper -- one possibility is to roll the edges =>

Of course, this assumes I understood what you were talking about, which isn't always a good bet :-)
Regards,
Ted Mooney, P.E. RET
finishing.com
Pine Beach, New Jersey
---
June 13, 2009
A. Just thought I'd add a little information that, through lots of trial and error, might help those wanting to paint on metal. I am an oil painter and -- believe it or not -- oil paints will adhere to metal with no priming or gessoing. For acrylics you'll need a clear gesso like GAC 200. It took me ages to find out that oils can be applied directly (I've tried it on aluminum, copper, zinc, and brass) you just need to prep it properly. Of course after all of my experimenting, I found that a small family run business is starting to make metal painting panels. I saw them at a trade show, they gave me a free sample, and now it's my new favorite way to paint. I hope they (something like Duho Studios) keep with it.
Brian Ford
- Los Angeles, California, USA
---
July 19, 2009
Q. I wanted more info from Brian Ford since he has some trial and error. Anyone else with experience will do though. I am a welder and oil painter and want to merge the mediums. I was happy to hear that I don't need a special base on the metal and wonder if I need to take a sander or grinder to the metal first. Another question is if the metal was once rusted and want to leave some of the rust exposed will that eventually cause problems on the painting?
Jon Little
- Black Mountain North Carolina
---
July 22, 2009
A. Hey Jon. Lucky for me, the copper and aluminum panels I bought from Duho Studios came pre-sanded so my oil paints didn't have a problem adhering. I've only tried painting on nonferrous metals and am not sure metals like steel will act the same way. But yes, I recommend a pretty hefty grit sandpaper or steel wool [linked by editor to product info at Rockler] to rough up the surface and then thoroughly degreasing and cleaning the surface. Unfortunately I haven't dealt with rust, I've only applied patinas to the metal, which can give a pretty cool rusty look. Also, the only clear gesso that I've found out there that will adhere to metal is Golden's GAC 200. It will cloud the metal a little, which is why I don't use it much, but it's useful if anybody is unsure or doubtful that the paint will go directly on the metal. I hope to hear how your art goes, it seems not too many people are doing this sort of thing and I'm still in the learning phase myself. All info helps, good luck!
Brian Ford
- Los Angeles, California, USA
---
July 26, 2009

Thanks Brian, As usual with most art mediums they are forgiving. We will see over time, but as of now the oil paint comes out very striking on the metal. I think that gesso would have removed some of metal texture effects I want. I welded two pieces of sheet metal with one quite rusty and intentionally have a nice raised weld bead where they meet and then took a grinder and just had at it. I have found that you can do a good sketch of your painting with the grinder and I also added some weld beads to outline certain areas of the sketch with a nice raised effect. Another benefit is how the paint is affected by either rust or by the ground metal patterns. This frees me up to continue and plan on welding frames for these metal canvases and see where this leads me. If I am wrong I will still have my metal canvas and can clean it off and start again. I am happy to uploads photos of my progress, yet I don't see that option here. Is anyone familiar with websites that allow exchange of emails or photos of work?
Jon Little
- Black Mountain North Carolina
----
Ed. note: please send photos as "attachments" in email to the editor
---
July 16, 2009
Q. I have a project to paint on Steel metal patio chairs which have a baked on powder finish. My client wants to retain their current color as background, so I am concerned about "roughing it up" After a conversation at Sherwin Williams I found a site on line for Universal Tints (Mixol) which could perhaps give me the palette range I need when mixed with a base. I want to be able to get blended shades for the florals that my client wants. Any comments?
Allie Jensen
- Tulsa, Oklahoma, USA
---
August 6, 2009
Q. Thank you all for the useful above information. I am in the process of doing a painting on metal for a piece of outdoor art. So in addition to the knowledge of how to paint on metal I was wondering if anyone know if the top coat will provide a weatherproofing for the piece of art or I need to use an additional product
Thank you
Rita Myers
hobbyist - Tiburon, California
---
November 5, 2009
Q. Glad to have found this thread. I am working with aluminum flashing coil and need the underlayer to be white.
I can buy the flashing already primed white, and ideally would then just paint on it with acrylic or, as a second choice, a metal paint such as DeRusto from the hardware store. My question about the acrylic is, will it peel? My question about the DeRusto is, Will the color fade? Maybe the best solution would be to buy the coil unprimed, prime it myself with _______________(?), and paint with acrylic. Any thoughts? Thanks again.
Gordon Fearey
Artist - Irvington, New York
---
July 11, 2010
A. Hi there, I own a company and we build metal art surfaces for artists. Aluminum is the most popular. We prep the surface with an orbital sander, 80 grit and some gold scotch brite to even the finish out. I've never had complaints concerning long term adhesion. Surface prep and cleanliness is the key with aluminum. We also do hot roll, cold roll, galvanized, and bonderized as well but always remind the artist that this is not an archival surface and will deteriorate to varying degrees depending on what conditions they may be exposed to. Ferrous metals should be sealed, the best clear coat I've found available in gloss and matte finishes is "permalac". It's expensive but this stuff is tough and made to handle weather conditions for extended periods. Also great for sealing copper and brass or bronze once the desired patina or tarnish is reached. Copper and Brass are great for mixed media folks who want to work with chemical patinas. Any metal surface that will have paint or chemical applied to it should always be given some "Bite" the chemical will react more uniformly and quickly and the paint, of course, will stay where you want it. Good luck everybody, with everything you do. Brian
Brian Fredella
innermetalworks.com - Bedford, Texas, USA
---
June 10, 2011

Hi Everyone,
I have been welding now for 15 weeks and I love it. I love the plasma cutter and have created some nice work in sheet metal. I now would like to paint my work and not having the expertise in painting on metal I thought I would look up on the internet, this is how I found you guys.
I am combining my clay work with my metal work however I would like some help on how to get effects on the metal so that it will enhance my Clay sculpture.
I live in Australia miles away from all of you, though I still would like some advice on Pitans and special effects on metal.
Hope you can help.
Cheers Antoinette
Antoinette Bonnici
Sculptor -
Rosebud West, Victoria Australia
---
August 12, 2011
Q. I have been tasked to paint on a large metal milk can. I don't know what type of metal it is (it has a little rust), although my husband thinks it might be tin. I understand the cleaning process. What I don't know is do I paint with oils, acrylics, or enamel? Do I finish with Poly, varnish, or wax?

What is the going price for these painted milk cans?

Thank you so much for your help and advice.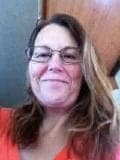 Moriah Sands
ArtByMSaij.com -
Coos Bay, Oregon, USA
---
August 12, 2011
A. Hi, Moriah. Only steel and iron can rust, so the cans must be steel. To discourage rust they were probably plated with tin because that is a food-safe metal. Some sellers list them as "galvanized", but I doubt that they were because galvanizing is not considered food-safe. Ebay has lots of milk cans listed =>

You should be able to judge their worth from that. Sorry, I'm not an artist and can't help with the other questions.
Regards,
Ted Mooney, P.E. RET
finishing.com
Pine Beach, New Jersey
---
August 18, 2011
A. I recently have been painting on metals (stainless, copperclad, aluminum sheets) with oil paints. My discoveries:
Prep sheets by hand sanding, then clean with alcohol.
Use a medium with the oils--Liquin works well
No need to finish
...but I like the idea of a gloss for some pieces, so I may try Top Coat.
Nice to hear from like minds!
Joan
Joan Pavlinsky
-
Goshen, Connecticut USA
---
March 12, 2012
Q. Has anyone tried painting transparent solvent dyes on ground surfaces on aluminum?
Susie roscoe
-
Wichita, Kansas, USA
---
April 29, 2012
I was looking forward to using the "Topcoat" that's been talked about but just got back from Home Depot and they don't sell it - don't even have a record of it being sold. Can anyone tell me more about this product? Thanks!
Judy Phipps
-
Rickreall Oregon USA
---
May 1, 2012
Hi, Judy.
I can't tell you about that particular Home Depot product, but the products that are used for the thick clear coating on bar tops and bottlecap tables and similar things (as described in letter 17560 and related letters here) include "Kleer Koat", Famowood, or Envirotex Lite.
Regards,
Ted Mooney, P.E. RET
finishing.com
Pine Beach, New Jersey
---
May 2, 2012
Thanks Ted, but I think these products would be too thick and heavy to put on oil paintings. Appreciate your help tho!
Judy Phipps
-
Rickreall Oregon USA
---
May 2, 2012
Hi, Judy. I'm not a painter, and unqualified to disagree. The recommendation for that elusive "Top Coat" claimed that it was an epoxy intended for countertops, which I assumed meant a thick coating, but I guess not this thick :-)
Allison's mention of the need for good mixing or it won't harden, tells me she was talking about a 2-component mixture though, maybe like automotive clearcoat. I use polyurethane spar varnish (oil based) on the countertop of my own outdoor bar, and 3 or 4 coats is still quite thin. Maybe that's what you want? Water based is also available. Good luck on the search.
Regards,
Ted Mooney, P.E. RET
finishing.com
Pine Beach, New Jersey
---
July 26, 2012
Q. Just read most of this thread and I have a question about painting on chrome film from the Alsa Co. Has anyone worked with this product? Can you paint on it and it will stay? I don't want to sand or etch it (if it can be etched). What prep would you undertake and what type of paint to use. For those not familiar, it comes in a roll with a thin layer of chrome attached to an adhesive backing. It is very flexible so it would need to be attached to a piece of plywood or something similar so it would not bend. Thanks.
will gibson
-
Kings Mountain, North Carolina USA
---
August 24, 2012
Q. I am going to attempt painting a mural on the side of a metal sided building and would like to know what type of paint, and brand would be best for this endeavor?
Dora Hale
- Mineral, Washington USA
---
A. Hi Dora. I'm not an artist, but I am somewhat familiar with painting metals. Many metal buildings are galvanized (steel sheet metal dipped in molten zinc) and paint doesn't stick well. If the building has reliable paint on it, don't remove it. If it is unpainted or has peeling paint with bright metal underneath, it is galvanized. If so, scrub it with detergent or trisodium phosphate [linked by editor to product info at Amazon], wash it with 50:50 vinegar, then paint it with a Galvanized Metal Primer [linked by editor to product info at Amazon]. Then you can do your decorative paint on top.
Never use alkyd paints on galvanized as the two materials saponify (form a soap) and the paint won't stick at all. Good luck.
Regards,
Ted Mooney, P.E. RET
finishing.com
Pine Beach, New Jersey
---
September 12, 2012
Q. Has anyone had experience using regular artist quality oil paints, e.g., Winsor Newton, on aluminum? Thanks, Kate
Kate Hoekstra
- Putnam Valley, New York
---
October 9, 2012
Q. I've read this entire thread and found most of it very informative. Here is my issue. First I live in Mexico and many products are impossible to find here. Most of my work is with wood (I make crosses primarily), but I love all types of metal and I've liked to include some in my art.

I have on hand a good size roll of metal flashing and while I was able to get some information from this forum it never quite answered everything for me so ... Can I sand and prime the flashing and then paint on it with acrylic paints and then seal with poly?

I don't really use oils but I can get some if need be. I can't get something called "top coat" and the types of primer you can buy here are limited. Of course no clear gesso here but I do have regular white gesso.

Man, I love the internet!!
Sandi Vandiver
- Mazatlan, Mexico
---
December 27, 2012
A. Hi. I have been painting saw blades for 5 years now and I have found the best results as follows:
I angle grind the piece or use a very coarse sandpaper.
I then prime it. I have found, especially if it is very rusty, nothing will stop it -- even the plasma cut items I paint
I then paint with acrylics, but use as little water as possible.
I then seal it with a 2-pack epoxy resin. This is awesome -- makes the piece enhance to magnificent appearance.
I prefer the 1:1 resin as it gives a better affect and there isn't anywhere the same wastage. I then touch to remove bubbles with a blow touch. If you use this and follow there directions, please dont use a straw as suggested.
I have had many failures where the rust eventually comes to the surface, which is sad when you put so much effort into it.
Hope this has been of some help to you. I'm still learning so, if some one has found any shortcuts that will definitely guarantee no rust seepage, please let me know.
Vicki Bradshaw
- Mildura, Victoria, Australia
---
May 15, 2014
A. For Sandi in Mexico
I am a metal smith and do jewelry and small sculptures. I work a lot in copper, mostly soldering and stone settin., but on occasion do a piece in copper with acrylic painting on it. Copper is great and takes paint well if you sand first, then a metal primer, then the paint, and I use polyurethane as a top coat. Bear in mind, these pieces of jewelry or small bowls or sculpture do not go outside. For outside sculptures in copper , I texture with hammers and do some fold forming (manipulation of metal) then either put a patina on it (liver of sulphur) or a light wash of lemon juice and salt sprinkle, then let it sit naturally outdoors to get that weathered look. I will occasionally rivet small pieces of another type of metal on it, like brass, or torch fired enamel . Hope this helps, nice to converse with other artisans here!
Deborah from Conn.
Deborah Strano
Metal smith - Canton, Connecticut USA
---
January 22, 2013
Q. I am a blacksmith and in the past have used the following with great success Krylon semi transparent satin acrylic spray paint. This product gives a great many different shades of brown to the steel trees I make. They have quit making the product and I am looking for any help on a replacement product.I need the many shades on a tree as possible, With the spray the welds on the branches look just like natural growth.
Kevin Amy
- Corry, Pennsylvania
---
---
May 20, 2013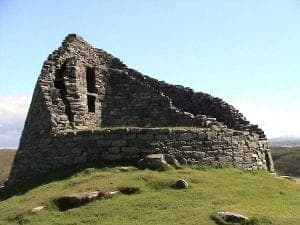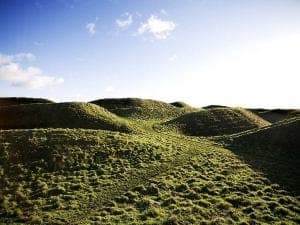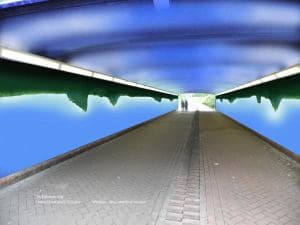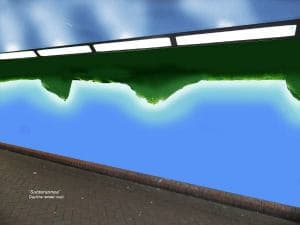 Many thanks.
Q. Am currently developing a public art mural for an underpass which will be painting on metal. Have some samples so will try some processes; the above tips were helpful. I am aiming at oil painting on galvanised steel with a UV varnish sealant (to help re. non-vandalism and seal the painting). Noted the tip on sanding and priming; anyone have any other tips might work?
Tony Stallard
- Essex, UK
---
June 12, 2013
A. The only other thing I can think of that *might* be helpful would be using a textured spray-paint or primer to give your oil paint something to 'grab' on to. Try the standard chalkboard paint as something that might work to help your oils adhere.
Marc Banks
Blacksmith - Boone, North Carolina, USA
---
---
March 13, 2015
Q. I live around Houston TX and want to learn how to paint on sheet metal. Anyone know of any instruction videos or anyone who is willing to teach in this area? I do have experience in oil painting on canvas, but want to learn how to do this.
shellie Bell
- Houston Texas
---
---
April 8, 2015
I am an art student but am Doing a laser etching project for the first time. The course is about Adobe Illustrator, not metal arts, so we don't learn about specific materials. I designed something to be laser etched onto aluminum. Bought aluminum flashing at a hardware store. Was told by an artist employee at the laser cutting lab that I could paint acrylic paint into the metal and that when laser etched at various depths, the paint colors or the aluminum surface would show. However, no one told me that paint doesn't dry on aluminum. It has been a while now and the acrylic paint I brushed onto the metal is still wet despite bring a thin coat. Do I need to wipe it all off and try the vinegar/water wash mentioned in the above thread? I don't have tools for sanding or any chemicals. Thanks for helping me!!!
Rebecca Evans
- Savannah, Georgia, USA
---
---
December 31, 2015
Q. I want to paint a scene on a circular saw blade using oils. I have already given it a coat of black paint, but now that I see all this advice, I'm not sure that was wise. I will have to put some "tooth" on this metal, but not sure how to proceed. Thanks, Tina.
T. Vandenburg
- Dundas Canada
---
December 2015
A. Hi Tina. I was once involved in the automation of a plating line for applying a flash of chrome plating to circular saw blades (presumably to reduce friction and sticking). It is notoriously difficult to get paint to stick to chrome, so if your blade has that flash chrome, it really ought to be removed via a 30-second dip in muriatic acid. It would be best to have a friend who is familiar with this help you since you need goggles and rubber gloves as a minimum when working with muriatic acid, and neutralizing it isn't quite as easy as it sounds (you can do it with baking soda, but it takes a lot of baking soda, and doing it a quarter teaspoon at a time to avoid extreme foaming-over can test the patience of a saint :-)
After the acid dip and rinsing, scrub it with detergent, and then apply a primer made for bare metal. Then you can paint it any way you wish and the paint should have very good adhesion. If it's convenient for you, simply sandblasting the saw blade will remove the paint and the chrome (without the need for acid), and also give you some tooth before the primer. Good luck.
Regards,
Ted Mooney, P.E. RET
finishing.com
Pine Beach, New Jersey
---
January 27, 2016

I've been painting on metal for years now without really thinking about it being an artist support, the reason being I spray cars and motorcycles for a living. The auto industry has most all your questions answered in a ready to use product, from crystal clear self etching primers to dyed candies that let ground effects show through. All come in oil based (cellulose) water based acrylics and 2 part epoxy paints. Just a thought to you all, look outside the box and sometimes you find things you weren't even looking for lol. Myself I'm trying to find out how effective gesso would be if used as an automotive primer for airbrushed sections of a bike build. Seems not, unfortunately, but after reading most all of this thread I just thought I could help out a little. :)
Michael smith
- South Yorkshire, England
---
April 6, 2016
A. After sanding to give a key, prime with calcium chromate primer, works on ferrous and non ferrous metals including galvanized!
To remove rust, treat with phosphoric acid -- turns the surface to iron oxide, which will not rust!
john wakefield
- dolores alicante spain
---

Thanks John, but I'll bet calcium chromate will soon not be available anywhere, if it even is today.
Regards,
Ted Mooney, P.E. RET
finishing.com
Pine Beach, New Jersey
Striving to live "Aloha"
---
April 7, 2016
A. Prime your surface with a phosphate wash primer - phosphoric acid with a bit of zinc oxide, or carbonate. This gives the surface some "tooth" which makes the paint stick.

Dave Wichern
Consultant - The Bronx, New York