Where the world gathers for
plating, anodizing, & finishing Q&As since 1989
Unwanted chrome plating build-up on sharp edges
adv.

-----
Q. What Kind of "Robbers and thieves" as I am not aware of this. However I am having this same Problem in my Medical Parts. My sharp edges are going blunt when I am doing Chrome Plating.
Shivang Gohel
- Gujarat, India
November 6, 2022
---
A. Hi Shivang. If you wish to maintain a sharp edge, it may be necessary to grind after the chrome plating because the plating will always tend to round off sharp edges.

"Robbers" or "thieves" refers to dummy/scrap pieces (probably made of lead) which you make cathodic and place in close proximity to the edges and corners of your component to "steal" the current away from the high current density areas. Chrome plating is very 'inefficient' (most of the current releases hydrogen from the water rather than depositing chrome), but it's more efficient at high current density and less efficient at low current density, which results in burning and rounding of sharp edges, which "robbers" can at least assist in counteracting.
Luck & Regards,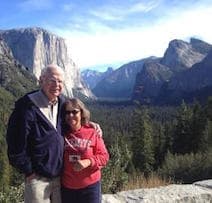 Ted Mooney
, P.E. RET
Striving to live Aloha
finishing.com - Pine Beach, New Jersey
---
---
---
Closely related historical posts, oldest first ...
Q. Dear Readers,
I am a summer intern presently working in a manufacturing facility where we currently hard and flash chrome spools. I was asked to resolve some problems we are having as a result from the hard chrome. The problems are that some of our parts ("spools" to be used in transmissions about 8 inches long and 3/4 inch diameter) exhibit a non-chrome-like look near the end after being ground. My first thought was that the part was oversized to begin with and the grinder ground the chrome off to the base metal. Another common problem experienced here is the build up of chrome on sharp edges. What is the least costly solution to solving this build-up problem? Is it to machine the sharp edges to have a radius?
All help will be appreciated, thank you in advance.
Shaun Crist
MFG shop intern - Sheridan, Indiana, USA
2004
---
A. Chromium plating at the best of times is not the easiest thing to do. It is not particularly efficient and has quite poor throwing power. Consequently it will be preferentially deposited in areas of high current density, and in your case that is on the sharp edges. As a general rule, it is never a good idea to plate on sharp edges or into sharp angles, wherever possible have radii put into the design specification. One way around your problem is to use a "robber" near the sharp edge and this will deflect the current flux away from the edge onto the robber and thereby reduce the preferential build-up.

Trevor Crichton
R&D practical scientist
Chesham, Bucks, UK
---
A. I WOULD HAVE DONE THE FOLLOWING:
1-CHECK RATIO H2SO4:CRO3-1:100 OR A BIT LESS
2-CHECK TRI VALENT CHROME
3-CLEAN THE ANODES
4- CHECK CURRENT DENSITY AND TEMP, CHECK HOW MANY PARTS YOU LOAD AT ONE TIME AND THE RELATIONSHIP BETWEEN THE DEFECTIVE PARTs AND THE ANODE ... MAYBE SOME PARTS GETTING MORE AMPS THAN REQUIRED.
GOOD LUCK, GOD BLESS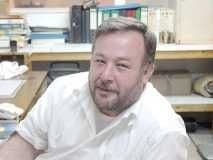 Khair Shishani
aircraft maintenance - Al Ain, UAE
---
A. BURNING AT HIGH CURRENT DENSITY AREA: TEMP. TOO LOW, C.D TOO HIGH, CHROMIC ACID LOW, HIGH CHROMIC ACID SULPHATE RATIO. FLUORIDE CATALYST TOO LOW.
CRO3:- 200 TO 400 G/L
RATIO OF CHROMIC ACID TO SULPHATE 80:1 TO 125:1
TEMP:- 38 TO 49 °C
C.D:- 75 TO 175 A/FT2
CURRENT SHIELDS CAN BE EMPLOYED,THIEVES OR ROBBERS ARE ALSO PUT.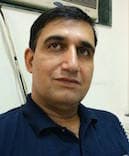 Ajay Raina
Ludhiana, Punjab, India