topic 30422
TGIC Polyester Powder Coat vs. Acrylic Urethane Enamel for fence
(2004)
I work in an architect's office and have designed an ornamental steel fence that will be exposed to harsh conditions. We have specified a TGIC Polyester Powder Coat paint for these fence sections. We have a company submitting an Acrylic Urethane Enamel applied with electrostatic hand guns. Can anyone tell me if one or the other is significantly more durable?
Trevor
architect - Lincoln, Nebraska, USA
---
(2004)
Trevor,
It depends largely on the surface preparation of the substrate. They are both durable systems, Acrylic Urethanes are used as automotive topcoats (etc.) and TGIC powders are used for Facades and exterior window frames (etc.)
Hope this helps,
Drew Devlin
- Lincolnshire
---
(2004)
The most important issue to remember is that when you are doing a job like this(extreme conditions), the type of paint is no longer what you are going to be relying on for weatherability. Pick whatever topcoat is going to give you the cosmetic and mechanical properties that you want, but focus on the proper pretreatment for performance. Find a shop with a good track record and look at a job or two that they've done, and has been at the installed location for a while. That will tell you everthing you need to know. If a shop suggest that you sandblast and powdercoat and everything should be ok, look elsewhere.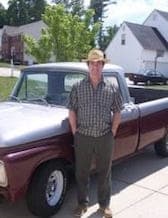 Sheldon Taylor
supply chain electronics
Wake Forest, North Carolina


This public forum has 60,000 threads. If you have a question in mind which seems off topic to this thread, you might prefer to Search the Site