The world's most popular metal finishing site, and striving to be the internet's friendliest corner
topic 30419
How to make Rhodium Plating Solution
A discussion started in 2003 but continuing through 2019
2003
Q. Hello there !
Are there any additives or brightener solutions and compounds that may be added to prolong the life and improve the rhodium bath solution. My rhodium solution is giving a dark tinge plated surface even though the solution is new and relatively less used (i.e., not many rings of plating of more than 25 seconds have been made, 200 maximum) The bath is a Degussa J2.
Regards,
Pragnesh Zaveri
Jewellery manufacturing - Bombay(Mumbai), Maharashtra, India
---
2003
A. The bath is a proprietary product. You need to ask the bath manufacturer. With that little metal plated, it is no wonder that there are so many letters complaining of rings that turn yellow in a few weeks.
James Watts
- Navarre, Florida
---
2003
A. I have several-years experience with Degussa J2, which worked very good without any special additives (except for sulphuric acid -- according to analysis). To obtain bright white coatings, the parts (e.g., rings) must have an active surface -- i.e., freshly nickel plated, or freshly cleaned plus acid dip, etc., always with thorough rinse. It is also necessary to use titanium anodes, platinum plated (or clad)at least 3 microns Pt, and tank should have lining made of virgin PE to prevent spontaneous decomposition of bath. Dark deposition can be caused by small amounts of impurities -- typically copper. It is necessary to avoid contamination of Rh baths with all metals (which can come from fallen parts , or dissolving parts with poor electrical contact during plating).
FRANTISEK HAAS
glass products - Jablonec n.N., Czech Republic
---
2004
A. According to a hand book, container should be glass. Contamination with organics can cause black plating, low efficiency, grey or dark plating, low rhodium or contamination. If the parts are not properly rinsed, or not activated, plating would be stained. Solution contamination with (very small amounts) silver or bismuth increases reflectivity. Parts should go into power on tank, and agitated. HOPE THIS HELPS.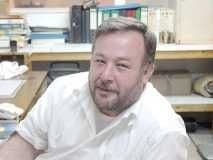 Cair Shishani
aircraft maintenance
- Al Ain, UAE
---
---
2004
Q. Hi,
I am a manufacturer of gold casting jewellery , where we use J2 Rhodium for plating.The problem I face is that after substantial use of the solution, even when life of solution is not over, the coating seems to be dark. The brightness of the coating decreases with use.
Please also suggest me how to work with Replenisher solutions.
Thank you
Paresh Jain
- Mumbai, Maharashtra, India
---
---
2004
Q. I want to make rhodium plating solution. I have rhodium metal and want solution of 2 gram rhodium for 100 ml solution (for plating batch). How one can help me?
Best regards
Dirk Blomme
hobbyist - Kortrijk, West -Vlaanderen, Belgium
---
2004
A. Hi, Dirk. Hobbyists might tend to assume that users make plating solutions from commodity ingredients because that's what they saw in science class in school -- but that's not the way it's done 99.9% of the time. They no more make their plating solutions than the tires for their delivery trucks.
Rather, they buy rhodium plating solutions, rather than formulating their own. For one thing, the solution may be nearly worthless if it's contaminated with other chemicals, and rhodium is fabulously expensive to put at risk that way. I'm confident that jewelers in your area buy rhodium plating solutions and can steer you to a vendor. Good luck!
Ted Mooney, P.E.
finishing.com - Pine Beach, New Jersey
Striving to live Aloha
---
2004
Q. I want to make rhodium plating solution. I have rhodium metal and want solution of 2 gram rhodium for 100 ml solution (for plating batch). How one can help me?
Best regards
Ibrahim GUNEY
- Erzurum, Turkiye
---
2004

A. Simple rhodium plating bath:
2,5-5 gm rhodium(dissolve it in Aqua regia,then evaporate and add to bath)
20-60 ml sulphuric acid(or phosphoric)
1 lit water ,up to 1 A/dm2, 20 °C temp. platinized titanium anode

Goran Budija




- Zagreb, Croatia





---

2004

A. DEAR DIRK

IT IS A COMPLICATED PROCEDURE AND EASIEST ONE IS -REF A BOOK.

1-MAKE A FOIL OF YOUR RH
2-ACTIVATE IN HCl(1:2) WITH AN AC CURRENT OF 50 AMP AC/SQ.DM FOR 5-10 MINUTES
3-RINSE
4-IMMERSE IN H2SO4 50 G/L, AND SWITCH ON POWER AC <20 VOLTS FOR 10-20 MINUTES AND 20-30 AMP/SQ DM, AFTER WHICH YOU ADD H2O2 INTO THE ELECTROLYTE (ADDITION WHILE THE POWER IS OFF) AND THE TEMPERATURE SHOULD NOT BE HIGHER THAN 16 C. TO CONTROL YOUR CONCENTRATION OF H2O2 -HYDROGEN PEROXIDE- YOU SHOULD CONSIDER A CURRENT OF 20 AM/SQ.DM WELL DISSOLVE 0.002-0.005 G/SQ.CM PER HOUR. AND CONSUME 0.002 G/SQ.CM PER HOUR. RECOMMENDED CONCENTRATION OF H2O2 IS 0.8-1.0 G/L.
5-AFTER DISSOLVING BOIL THE SOLUTION TO REMOVE EXCESS OF THE HYDROGEN PEROXIDE.

HOPE THIS MAY HELP, AT LEAST AS AN INFORMATION WISE, AND GOOD LUCK AND GOD BLESS

Cair Shishani




aircraft maintenance - Al Ain, United Arab Emirates




---
---
I want to make Rhodium Plating Solution equivalent to Degussa J2
2007
Q. I want to make Rhodium Plating Solution equivalent to Degussa J2, can anyone help me?
Mayur SONI
STUDENT - INDIA
---
2007
A. You may not fully realize what you are asking for Mayur :-)
You're sort of asking people to publicly blow Degussa's trade secrets on the internet. You might as well ask for the secrets behind the taste of Coke, or for MacDonald's to give you their Big Mac recipe for your hamburgers.
Even the industry's trusted sources like Lowenheim's "Electroplating" [linked by editor to product info at Amazon] and Durney's "Electroplating Engineering Handbook" [link is to product info at Amazon] only offer chemical compositions for the baths in terms of proprietary "Concentrates". Maybe you can rephrase the question or try to proceed on Goran's and Cair's answers?
Ted Mooney, P.E.
finishing.com - Pine Beach, New Jersey
Striving to live Aloha
---
---
October 2, 2008
Q. Hello sir,

I am also facing the rhodium problem.

Please can you let us know the procedure how to do rhodium please we just require the whiteness; that's the problem we are facing please.

Thank you.

Regards,
Aman Mehta
- Mumbai, India
---
July 22, 2011
Q. Hello sir
Even I am facing the same problem with my rhodium solution; it is new.
Pavan soni
- Shahada, Maharashtra
---
July 2, 2011
A. Hi, Pavan. The supplier of your proprietary rhodium plating solution can probably help you with what operating condition is causing the problem. But letter 42108 addresses the issue in pretty good depth. Good luck.
Regards,
Ted Mooney, P.E.
finishing.com - Pine Beach, New Jersey
Striving to live Aloha
---
---
March 1, 2013
Q. Please suggest correct solution for Dip Rhodium bath and Pen Rhodium separately. Also cleaning solution.
R Ravichandran
diamonds - Bangalore India
---
March 1, 2013
A. Hi Ravichandran. The basic ingredients are about 2 grams per liter rhodium sulphate plus sulphuric acid -- but please contact a plating process distributor in Bangalore and they will offer you the proprietary solutions from Degussa, Technic, Cohler, Davis-K or others. Usually there will be a starter solution and a maintenance solution.
This is not something that you usually make yourself; first, because a lot of development effort may be required; second because you need to work with a knowledgable and well equipped lab to troubleshoot the inevitable problems; and third because rhodium is so terribly expensive that you can't waste any in trial and error. Get back to us if you have further questions. Good luck.
Regards,
Ted Mooney, P.E.
finishing.com - Pine Beach, New Jersey
Striving to live Aloha
---
September 12, 2013
A. Brightener for rhodium plating is available in the market. You can contact some of the companies in Kolkata.
Partha Das
- MUMBAI, maharastra, India
---
---
March 18, 2015
Q. I am wanting to know in simple terms of how to produce a rhodium plating solution. I have rhodium metal and want solution of 2 gram rhodium for 200 ml solution (for plating batch). How one can help me? Please do me a favor, I want an early reply.
Dhirav Joshi
- Kolkata India
---
March 2015
A. Hi Dhirav. I've already said that users very rarely attempt to make their own solutions. And two experienced people have already answered the question of how to do it if you insist nonetheless ... but you've just repeated the question again without clarifying what you are not understanding about the answers that have been offered :-(
Please try your best to frame your ongoing questions in terms on the answers that were provided. Maybe the problem is just that it is complicated like Cair said, rather than "simple" like you wish it was? Best of luck.
Regards,
Ted Mooney, P.E. RET
finishing.com - Pine Beach, New Jersey
Striving to live Aloha
---
---
Rhodium Solution Manufacturing
December 21, 2017
-- this entry appended to this thread by editor in lieu of spawning a duplicative thread
Q. I have virgin metal of rhodium 50 gms i want to make rhodium solution out of it how can i make it
Dhirav Joshi
[returning]
ShreeGold trading - Kolkata, India
---
December 23, 2017
A. Hello Dhirav, I see you asked a question along the same lines a few years ago. The process of taking Rh metal and making Rh sulphate is not easy and should not be attempted by anyone outside of the few companies that do make it. Weigh the Rh that you have. Contact a precious metal supplier that also does refining. They can assay your metal for purity. The supplier should let you exchange the metal for the solution you need. There will be a conversion charge and or a mfg. charge. If you ever have a problem with the supplier's solution you have somewhere to turn and not be pulling your hair out wondering what you did wrong to produce poor results.
Mark Baker
Process Engineering - Phoenix, Arizona USA
---
---
May 20, 2018
Q. My name is Martin from Montreal, Canada and I have a simple technical question; I have about 20 platinum plates removed from swimming pool Salt Chlorination System cells. I removed the coating which is (I think) a mix of Ir and Rh. Got a dark powder, and added chlorine acid to it. The solution turned "green"; my question is what is this solution?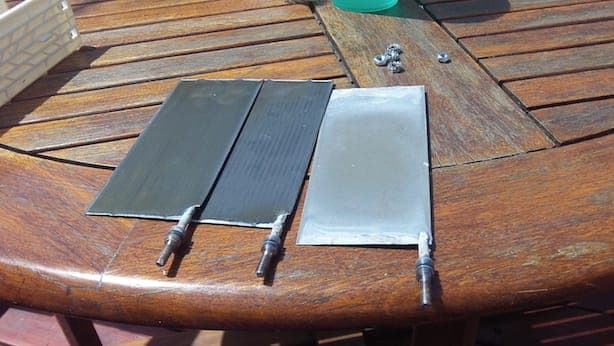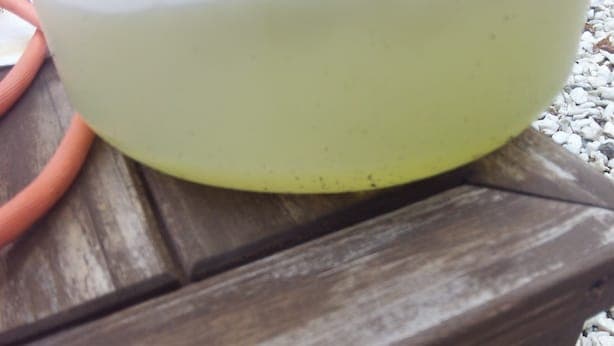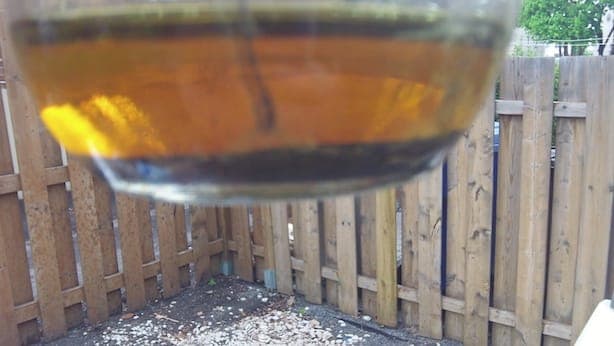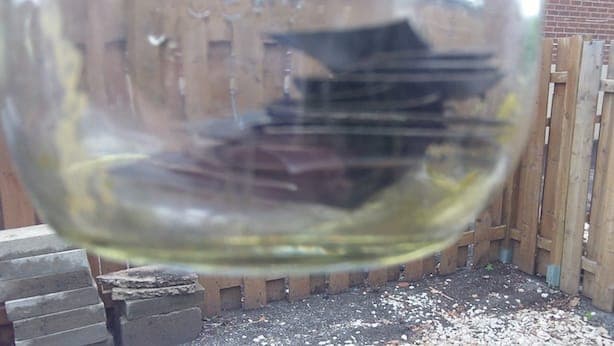 My objective is to re-coat by electroplating the cell from the removed Ir & Rh. My second question is it a good idea? I have plenty of pictures but I don't know what I am doing! I am not an expert in chemicals, but I can read, understand and use my judgment. I have to admit that I am enjoying playing "the Chemist" at home and having my GF yelling at me that it might be dangerous. I am a strong believer of safety first, after all it is acid.
Regards to all and thank you in advance.
martin hamel
personal use - Longueuil, Quebec, Canada
---
June 3, 2018
A. Hi Martin

You speak of "chlorine acid" which does not exist and you say you are no expert yet you are content to "use your judgement" when handling chemicals that professionals treat with respect.

Please listen to your GF and stop now before start something you will regret.

If you need something to occupy your time you may enjoy watching a film --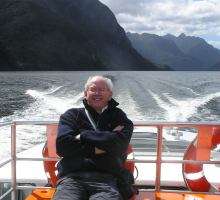 Geoff Smith
Hampshire, England
---
June 2018
A. Hi Martin. Geoff's advice is good. The first safety rule in chemical processing is never work alone; the second is to receive hands-on haz-mat training; a third is to wear proper personnel protective equipment. Are you still a strong believer after reading these first 3 tenets of the faith?
But sorry, there is no practical way to get that Rhodium and Iridium back onto the plates anyway. I think you'll find that the plates are not made of platinum, but of titanium, which is exceptionally difficult to electroplate onto under the best circumstances in an aerospace certified shop, requiring activation in special acids, followed by nickel plating, followed by special baking to diffuse the nickel into the titanium, followed by Wood's nickel strike before you can start thinking about the precious metal plating. The coating was probably not applied by conventional plating the first time anyway :-(
Regards,
Ted Mooney, P.E. RET
finishing.com - Pine Beach, New Jersey
Striving to live Aloha
---
---
Remove copper contamination from rhodium plating bath
May 2, 2019
Q. My Name is Wasim Kazi from Mumbai, India technical lead in HKE pvt ltd. I just want to know how to remove copper content from rhodium bath. Please suggest me something because the metal after 1 day is getting blackish.
Wasim Kazi
HKE pvt ltd - mumbai, India
---
May 16, 2019
A. Hi Wasim,

You may use selective cationic resin to remove copper ions from rhodium bath.


Regards,
David

David Shiu
- Singapore
---
May 17, 2019
Q. Thank you so much for the suggestion. Actually the copper content has been removed but still I am not getting better brightness. Metal is becoming blackish.
Wasim Kazi
[returning]
HKE pvt ltd - mumbai, India
---
May 2019
A. Hi Wasim. Rhodium is a precious metal that will not tarnish; if the deposit is tarnishing that is a very good sign that some other metal is in the plating or possibly that the base metal is diffusing into the plating (but that sounds quite unlikely to happen in a day, unless this is an electronic application like contacts where the components get quite hot).
What is it that you are plating? How did copper get into it? How do you know the copper has all been removed? Could another metal have gotten into it? How thick is the rhodium plating? Is there a nickel or white bronze or other undercoat under it? Please give us the full scoop rather than a drib at a time :-)
Thanks & Regards,
Ted Mooney, P.E. RET
finishing.com - Pine Beach, New Jersey
Striving to live Aloha
---
May 23, 2019
Q. Hello, my name is Wasim Kazi working in Diamond jewellery ... just want to know for brass pieces I am doing Copper plating and then plating 1 micron on ring and then last doing white rhodium but glowing and brightness I am not getting what I want. Please suggest changes, and if we we can ignore Cu plating will it be okay?
Wasim Kazi
[returning]
HK Design - Mumbai Maharshtra India
---
May 2019
A. Hi again Wasim. The opening paragraph of Durney's "Trouble in Your Tank: Handbook for Solving Plating Problems" emphasizes that the very 1st question that must always be asked is whether the system worked previously -- and shamefully I forgot to ask :-(
Your question about whether you can ignore copper plating brings it to mind. Did this plating installation ever produce satisfactory rhodium plating or is it a new installation which is not yet properly operational?
Is your middle step plating 1 micron of nickel or are you plating 1 micron of rhodium on the copper plating? Thanks.
Regards,
Ted Mooney, P.E. RET
finishing.com - Pine Beach, New Jersey
Striving to live Aloha
---
May 24, 2019
Q. Actually it is a new installation of alkaline copper bath. The process I am doing is firstly Cu Plating; after that 1 micron of nickel plating; and then doing white rhodium. Actually in brass there is Cu content present around 80%. If I can ignore Cu plating then should I get Brightness on it? What is main working of alkaline copper bath I am not understanding. Please explain some points.
I don't know how the Cu gets involved in the bath. Testing of solution is done by Legor group and they supply all the chemicals. They added additives and told me the Cu has been removed you can use it. But the result I am not getting as such. The jewellery I am getting is blackish type.
wasim kazi
HKE pvt ltd - Mumbai, Maharshtra India
---
May 2019
A. Hi Wasim. Yes, brass can be nickel and rhodium plated without the copper plating, but I have no confidence that the copper plating is the cause of your rhodium plating problem, and making random changes may not be a good way to proceed.
Further, I think 1 micron of nickel plating is too thin; 5X as much probably would not be excessive, and even then the substrate should be quite smooth.
Please get four brass Hull Cell panels, plate two with copper, then plate one copper plated and one bare panel with 1 micron of nickel followed by rhodium, and one copper plated and one bare panel with 5 microns of nickel followed by rhodium and tell us what you are learning from it because trying to develop a process from scratch when you're not sure whether the problem is process design, poor mechanical preparation, inadequate cleaning, poor copper plating, improper nickel thickness, improper nickel chemistry, contamination, or poor chemistry or practice in rhodium plating is a very big job -- so plating known substrates with monitored parameters is probably the fastest path to figuring it out.
You may not be able to afford plating all the panels with rhodium, so start with the 5 microns of nickel on a non copper plated panel, or mask the panels down to a thin horizontal strip. Good luck!
Regards,
Ted Mooney, P.E. RET
finishing.com - Pine Beach, New Jersey
Striving to live Aloha