topic 30121
Nickel Plating Repair
adv.
(2004)
Q. We are a manufacturer of parts used in the Aerospace industry. My situation is as follows: We have components, (silicon iron substrate), sent out for electroless nickel plating. During final assembly these plated components have a tendency to get damaged or chipped plating because of handling issues. These chips are extremely small, but big enough to expose the substrate material, hence corrosion. I need to repair these chips with brush plating since they cannot be submerged in a bath. I have been experimenting for several weeks now with brush plating and various nickel solutions. I cannot get my experimental parts to pass a salt bath. I have been experimenting with voltage settings, activating solutions, surface preparations with alcohol, plating time etc. I cannot blast the chipped areas either because they are assemblies.
Does anyone have any information or suggestions on what I can try to get this process to work. I am at a loss. I have contacted the companies where I purchased the equipment and have tried what they suggested. Can small chips be repaired with brush plating?
Thanks a lot.
Gary P
[last name deleted for privacy by Editor]
Manufacturing Engineer (Aerospace Engineering) - Wallingford, Connecticut, USA
---
(2004)
A. I see two different problems. The silicon present in the substrate requires Hydrofluoric acid not found in brush activators that must be safe for hand use (HF is so dangerous that will penetrate skin and destroy bone). The other is the EN itself, which is also very difficult to activate for it tends to develop a dark smut during reverse etch and will never present a grainy microstructure to provide anchorage. My opinion would be to strip the whole plating and do it again, probably using a more ductile plate such as a sulfamate nickel. It will pass a salt test and will not chip. Brush plating companies also offer other chemistries not based on sulfamates.
Guillermo Marrufo
Monterrey, NL, Mexico
---
(2004)
Q. Guillermo,
I really appreciate your response, thank you. I need to find a solution that would allow me to replate the tiny chipped area without stripping the existing EN plating. The brush plating companies are telling me that their products will work, even though I have informed them of the silicon iron substrate. I've even sent them some experimental parts to repair. Is it even possible to repair these parts with brush plating and have them pass a salt fog or salt bath test. Since I do not have much experience in plating yet, I'm not sure I follow exactly what you are saying.
Thanks
Gary P
[returning]
- Connecticut
---
(2004)
A. Gary,
To activate a EN deposit. First no pretreatment steps can be done with a anodic current. Then you use a acid with a anodic current will the EN deposit expose the phosphorus contents. To activate the EN is to use a cathodic current in 30-40 g/l Na Cn for 2 minutes. Rinse in 10 % chloride acid. Cathodic activation for 5-15 sec or to see if the gassing 3,5-4 volts in a clean 30 % sulfuric acid. Activate in a warm nickel activator. With brush nickel method is to use citric acid together with hydrofluoric acid. Remember never a anodic pretreatment.
Regards,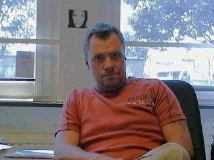 Anders Sundman
3rd Generation in Plating
Consultant - Arvika, Sweden
---
---
January 26, 2016
Q. I have the exact same issue except my base metal is free machining steel, 12L14. I have small dings from fixturing down to base metal, plating is silver over nickel. It is a full up unit that is non hermetic so I cannot submerge it or subject it to cleaners or activators. I can put voltage on it however. Is there a way to top got the ding with any material to protect it from corrosion? It does not need to look pretty. Lastly, is zirconium an option?
Roman burtyk
Crane aerospace - Chandler Arizona usa
---
January 2016
A. Hi Roman. This can probably be brush plated, and there are specialty firms experienced in traveling to job sites and doing such repairs. I believe that zirconium is a non-plateable metal however.
Regards,
Ted Mooney, P.E. RET
finishing.com
Pine Beach, New Jersey
---
January 27, 2016
A. I think the responses so far have missed two rather important points.

First, EN is not pure nickel. It is an alloy of nickel with (usually) phosphorus. "Repairing" it with "pure" nickel plating raises questions of corrosion sites, etc.

Secondly, and far more important, this appears to be for an aerospace application. Any remediation work must be signed off as acceptable by the client.

In my experience primes take a dim view of patched up work.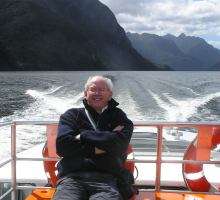 Geoff Smith
Hampshire,
England
---
January 30, 2016
A. Geoff, Roman never mentioned that he was using EN. So brush plating Ni would be fine in this case.
Mark Baker
Process Engineering - Phoenix, Arizona USA
---
January 2016

I think we'll need to wait for Roman to clarify :-)
- "exact same issue" implies EN, but
- "silver over nickel" implies not EN
... and it's just not truly clear.
Regards,
Ted Mooney, P.E. RET
finishing.com
Pine Beach, New Jersey


This public forum has 60,000 threads. If you have a question in mind which seems off topic to this thread, you might prefer to Search the Site