topic 3089
Plating stained glass
(1999)
We do stained glass and have inquired all around our area and state to find a way to do our our coating, preferably nickel (lead-look) coating. We understand there are ways to do this process without the dangerous chemicals. We need to locate a supplier of products and knowledge, preferably a catalog also. We'd appreciate any help as we have to go over 400 miles and then stay for 6 days or make a repeat trip to get our items coated. In retirement, we would like to make our projects look professional. Thank You.
Roberta Cox
- North Dakota
---
Well, 'dangerous' is a relative term. There is no way to do plating without the use of toxic chemicals--but there are ways to do it without, for example, the use of cyanide, lead, or hydrofluoric acid. You might try contacting suppliers of brush plating systems like: Gold Touch [a finishing.com supporting advertiser] and Sifco.
Ted Mooney, P.E.
finishing.com
Pine Beach, New Jersey
---
(1999)
Dear Roberta, I have seen local platers doing stained glass work on small items that will be sold as souvenirs. These parts may be racked or wired to make electrical contact, and be processed through all of the chemicals in the process line. Most platers will discuss their ability or inability to do this kind of work for you.
If you have a large assembled window of stained glass, the best option would be brush plating. I would suggest contacting vendors of those items for their best advice as to whether they would suggest doing the work yourself. Companies like Brushtronics or Sifco would be two companies that come to mind immediately.
Good luck.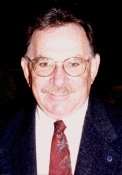 Ed Budman
- Pennsylvania


This public forum has 60,000 threads. If you have a question in mind which seems off topic to this thread, you might prefer to Search the Site