topic 3075
Am I crazy to want to start a job shop?
(1999)
I have been working in a plating shop for the past six years and would like to set out on my own. If the local manufacturing companies can support a plater, I would like to place this new job shop in my home town. Am I crazy? Can any experienced shop owners give a wannabe some advice.
Keith Anderson
- Brainerd, Minnesota
---
(1999)
It would be much too harsh of a statement to say you're crazy to start up a job shop. It is certainly risky though when you consider the vast number of regulations and laws you would have to contend with just to open a shop, much less operate one.
Consider this, the statement you made that "If the local manufacturing companies can support a plater" is very telling. If you decide to open a job shop, you need to be absolutely sure that there is a need for the type of finishing you have in mind. Plating is no different from any other endeavor. You don't go in business because you think you know how to do something. You go into business because there is demand for the product or service you can provide.
In my opinion, that issue is secondary to the environmental and safety concerns that are rather unique to the plating industry.
Are you prepared to obtain a wastewater discharge permit and install the necessary waste treatment equipment to comply with the discharge limits of your local jurisdiction regardless of how unfairly stringent they may appear to be?
Are you prepared to deal with the hazardous waste that you probably will have to deal with as a result of the sludge formation out of your waste treatment system. Are you prepared to have your name as owner or operator and your company's name associated forever with the potential environmental damage that your waste could cause.
Are you prepared to deal with various governmental agencies coming in your office at any time asking to inspect your facility? Are you prepared to deal with your local wastewater inspector, your friendly state hazardous waste inspector, your jovial EPA air permitting inspector and probably the most likable of all, that old cut up...Mr. OSHA inspector?
Are you prepared to practice Statistical Process Control, write operator's instructions, write Failure Modes Effects Analysis, Control Plans, record process analyses, calibrate and certify operating gages, deal with problem employees, accountants, environmental attornies (don't even think about going into plating without one), customers, bank loan officers and your wife?
Do you have a half million to a million dollars burning a hole in your pocket to set up a plant that is compliant with all Minnesota and US environmental regulations? Are you ready to spend 12 hours a day at your business to get it going? Are you prepared to drop everything you're doing to take care of your biggest customer because he called about the one part you sent to him that was rejected and now you have to run another one?
I guess you probably get my point by now. As one of my co-workers told a bunch of automotive engineers at a technical conference one time, "you know, plating's a hell of a business."
Daryl Spindler
- Nashville, Tennessee
---
(1999)
The short answer is yes! Having operated a small job shop in Sydney for 31 years I can only support the previous writers comments. It's no different in Auz. Regards,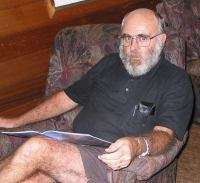 Bob Lynch
plating company
Sydney, Australia
---
(1999)
An alternative is to start a vacuum deposition shop. The cost of the equipment is high, but the operating costs are low and the environmental problems are virtually non-existant. The first step is to find out if there is enough business to support the shop. A friend has been working to get one profitable here in San Diego county, but there isn't much manufacturing done here. You should have much greater success in your part of the country.
Jim Treglio

PVD Consultant - San Diego, California
---
(1999)
** Certifiable **
David M. Weaver
- Toccoa, Georgia
Ed. note: With great sadness for his family we must advise that David lost his life to a car accident on Aug. 15, 2003.



This public forum has 60,000 threads. If you have a question in mind which seems off topic to this thread, you might prefer to Search the Site