Live! From beautiful Pine Beach New Jersey: Welcome to the world's most popular metal finishing website
topic 3060
How to improving the finish & corrosion resistance of 17-4PH stainless steel
1999
Q. I am looking for ways to finish the surface of a 17-4 PH stainless steel part to improve the corrosion resistance. The heat treat condition is H1025. Any information would be appreciated.
Jamison Peters
- Anchorage, Alaska
---
1999
A. ELECTROPOLISHING WILL GREATLY ENHANCE BOTH APPEARANCE AND CORROSION RESISTANCE OF 17-4 PH CORROSION RESISTANT STEEL.
John Cutchin
- Easley, South Carolina
---
REM Chemicals in Southington, CT has a product line called MAGALLOY. This product is used in vibratory finishing of 17-4PH Stainless Steel turbine blades for ground based electrical generators. It is capable of producing surface finishes of 2-3 microinches. Besides being very cost effective process, one of its claims to fame is the improved corrosion resistance in steam environment over conventional mechanically finished turbine blades.
Bill Boatright
- Morrisville, North Carolina


---

Utilizing the Harperizer system will also get you the results you are looking for. You can check them out at their facility located in Barre, Mass.
David Krupp
- West Hartford, Connecticut


---

Ed. note -- Readers: please offer your suggestions as generic technical approaches rather than as discussion of specific brands. Thanks!
---
1999
A. We manufacture marine hardware from 15-5PH investment castings, which is very similar alloy to 17-4. We also use the same 1025 heat treatment. Corrosion resistance has been a constant problem. We have found that the parts must be very smooth as any roughness accelerates the corrosion. This smoothness is accomplished by tumbling for long periods of time in a harperizer tumbler. Then, the parts are electropolished quite severely. Once the parts are polished, we have found that any contact with a steel part (file, hammer, vise jaw, etc.) causes rust staining to occur. The rust stains can be removed by passivating in a bath of heated nitric acid. If I had my choice, I would use 316 stainless or a Nitronic alloy as the precipitation alloys seem to be a pain in the neck for corrosion. The only advantage is the extra strength.
Tim Tylaska
- Mystic, Connecticut
---
1999
A. We note the suggestion that you have your part electropolished. Electropolishing is a common finishing method for all of the precipitation hardened alloys, offering a bright, attractive finish with enhanced corrosion resistance and excellent passivation.
adv.
Our company is listed as an electropolishing supplier on this web site. We can furnish complete information on electropolishing any type of stainless steel.
Ed Bayha
Metal Coating Process Corporation - Charlotte, North Carolina
---
---
March 28, 2013
Q. We have our own Electropolishing Shop attached to our foundry. We tried to Electropolish 17-4 PH Steel Castings using the same bath that we use for 304 and 316 SS castings and are not successful.
We tried a lot of combinations with temperature and time but not successful. Our manufacturer of the solution (bath) has no reply to this and we are struggling.
Can anyone give a tip?
Thanks

Jatin Thakkar
- Sihor Gujarat India
---
April 12, 2013
A. Jatin,

Electropolishing of 400-series stainless steel require different solution. Regular electrolyte for 316 does not work nice for 420 and similar alloys.
adv.
If you really want excellent mirror-like results and superior corrosion protection, you need to switch to Universal electrolyte. We license it to shops or chemical blending companies. Shipping it to India is not justifiable in terms of cost. Therefore if you find local company willing to obtain license to blend the universal electrolyte, we can talk.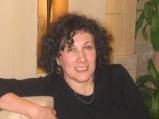 Anna Berkovich
Russamer Labs
Pittsburgh, Pennsylvania
---
May 17, 2013
I would recommend you look into Glycol, NOT ACID, based Electrochemical Polishing. The patent holder was a good friend, and the process will deburr polish and passivate in one step. Cycle times are very short, and there are no harsh, hot acids in the process.
It's actually reverse-electroplating, in a glycol based electrolyte, at a chilled temperature. Look into it if you haven't already. I used to design, test, and build tooling and write feasibility reports for this process for a company's customers a few years back.
Dan Susko
n/a - Almont, Michigan, USA


If you have a question in mind which seems off topic, please Search the Site