topic 3043
Cadmium Diffusion into Steel
(1999)
Does anyone have any information concerning whether cadmium is able to diffuse into a high-carbon steel (thus causing a reduction in tensile strength)after approximately 20 years of storage at ambient conditions?
Marc Pepi
US Army - Aberdeen Proving Ground, Maryland
---
June 15 -
Dear Marc, Yes the cadmium is causes warm corrosion with a temperature about over 300 degrease celcius I dont't know what that becomes in fahrenheits. You can use a nickel layer to elimate that corrosion about 10 microm nickel as a first layer. Regards Anders.S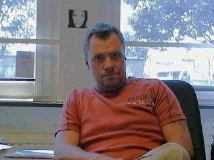 Anders Sundman
3rd Generation in Plating
Consultant - Arvika, Sweden
---
June 15 -
Cadmium has no affinity for steel at normal room temperatures (<120 F). That is one reason why it is difficult to stick it to steel in plating. The probability of reduction in strength by hydrogen is orders of magnitude more.
Mandar Sunthankar
- Fort Collins, Colorado


This public forum has 60,000 threads. If you have a question in mind which seems off topic to this thread, you might prefer to Search the Site