topic 3015
MolyPhos
(1999)
Our prime customer is trying to point us in the direction of using a MolyPhos finish instead of a chromate conversion coating over Zn plating. Apparently, the driving force for the use of this product comes from Europe and has to do with the disposal costs of chromate baths. I would appreciate any further information on this topic and if there are any commercial platers in the U.S. that offer it.
Jim Dempsey
- Creedmoor, North Carolina
---
Substitutes for chromate have been sought for decades with only limited success; the short answer is that nothing is as good. But the longer answer is that, in addition to disposal problems, there is anecdotal evidence accumulating that handling chromated parts may increase incidence of skin cancer. If this anecdotal evidence is eventually borne out by scientific studies, the people like you who are ready with "Plan B" will be rewarded for their foresight. I don't have any kind of list of platers who offer MolyPhos, but if any of our advertisers here do, we'd be happy to draw attention to the fact.
Ted Mooney, P.E.
finishing.com
Pine Beach, New Jersey
---
June 17 -
Without commenting on how good this product is, I can steer you to the following article to read. P.T.Tang, G. Bech-Nielsen & P. Moller, "Molybdate-based Alternatives to Chromating as a Passivation Treatment for Zinc," Plating & Surface Finishing., pp.20, November 1994. The A.E.S.F. will be happy to supply you with a reprint for a very nominal fee. Hope this helps you.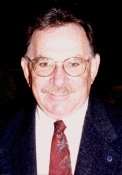 Ed Budman
- Pennsylvania
---
(2001)
I have read the above comments on MolyPhos this letter #3015. A point of clarification with respect to the drive in Europe to eliminate chromate coatings on Electrical and Electronic products is not the disposal costs of the chromate bath but rather disposal, at the end of its useful life, of the actual product coated with chromate.
The proposed legislation can be found by searching for WEEE. You will note that this directive covers much more than chromate.
We have successfully implemented this coating and found several advantages over chromate, beyond the obvious environmental and personal safety aspects, such as paintability, surface conductivity, appearance and tolerance to high temperature. Albeit, MolyPhos is best suited for indoor applications.
W.M. Campbell
- Brampton, Ontario, Canada
---
(2002)
We have explored this issue and started using Molyphos as a coating. We are exploring other alternatives, though, because of the difficulty in getting material in and out of Canada on a regular schedule. The US suppliers did not offer any better scheduling for this coating. Any other solutions that do not use the hexavalent Chromate? We are exploring trivalent Chromate or another idea?
Ken Baker
- Knoxville, TN


This public forum has 60,000 threads. If you have a question in mind which seems off topic to this thread, you might prefer to Search the Site