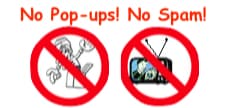 World's top finishing resource since 1989
Chime right in - No login req'd
topic 29987
Pits and dents from electroplating process of PCB
2004
I have a headache on the pits and dents problem from the electroplating process. After pattern plating and Alkaline etching, on the side of the traces there are some pits and dents on them. I would like to know the root cause and how to solve it.
Thanks,
Narakorn K
[last name deleted for privacy by Editor]
PCB fabrication - Bang-Pa-In, Ayuthaya, Thailand
---
2004
pattern plating means build up of copper, then mostly tin-lead, or tin only to save copper circuit during etching. rough deposit in copper plating. excess current, low chloride, improper filtration. My exp. in PCB manufacturing from 1988 to 1992. We were normally supplying c.d 2 amp/dm2.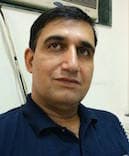 Ajay Raina
Ludhiana, Punjab, India
---
2004
That problem is typically caused by incomplete development of the image/photoresist residues.

James Totter, CEF
- Tallahassee, Florida
---
2004
FOR BETTER TREATMENT WRITE PROBLEM IN DETAIL . PROCESS SEQUENCE IS NEEDED.
PTH ELECTROLESS COPPER.HIGH BUILD
RINSE
DRY
BRUSHING
PHOTO RESIST PRINTING UV EXPOSER
DEVELOPING
THEN PATTERN PLATING
MICRO ETCHING
WR
SULPHURIC ACID DIP
WR
COPPER PLATING
PROBLEM SEEMS IN YOUR DEVELOPING SOLUTION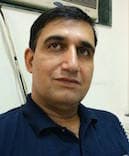 Ajay Raina
Ludhiana, Punjab, India
---
October 27, 2009
This problem sounds like "Gas/Air bubble pitting".
I would imagine this problem is mainly on fine traces.
Ian Paterson
- London, UK
---
August 16, 2010
I agree that it could be caused in the developing process. I have also experienced it with fine line traces. If you are not using airless copper plating tanks I have found that vibration on the tanks significantly improved the issues I experienced with pitting especially with fine line traces.
Joe Boo
- Portland, Oregon