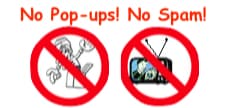 World's top finishing resource since 1989
Chime right in - No login req'd
topic 29940
Flash rust converter for steel bridge painting
2004
Flash Rust Converter [affil. link to info/product on Amazon] for steel bridge painting.
In brief, we need to know if there exists any steel coating that can chemically convert flash rusting to a stable primer sufficiently to avoid the bond reduction associated with flash rusting during field preparation for repainting. If so, how much of the bond (and hence life) reduction can be avoided. Our current understanding is that flash rusting occurs almost instantly after commercial white blast surface preparation in the field during even medium levels of humidity, cutting field coating systems paint life by 40 to 50%. For application to steel bridge painting nationwide
Robert P.
[last name deleted for privacy by Editor]
Ph.D, PE
construction - Lehi, Utah, USA
---
2004
There is a product called RUST GRIP. It apparently was used in the County of Cobb, Georgia on a bridge rehab as per the bridge Super. of Cobb DOT. They were able to bypass the normally required near white sandblasting. They did a simple waterblast to clean off the loose particles and coat over top of the existing corrosion. This saved them 80 hours of prep time on a single bridge. As a result, the plan is to do 17 more bridges using the same procedure.
David L
[last name deleted for privacy by Editor]
- Surrey, BC, Canada
---
2006
Try using Henkel Products such as Granodine 50 (Zinc Phosphate), Paint Grip 253 (Phosphoric & Solvent Blend), Emertan (Tannnic Acid Base Rust Converter) or Turco Rust Converter (Phosphoric Base Rust Converter).The key factor in applying this product is to make use that the substrate is clean. Apply any of the product in ambient temperature then rinse with water after few minutes. Contact Henkel Rep in your area and request Data Sheets and MSDS.
Reden E
[last name deleted for privacy by Editor]
- Auckland, New Zealand