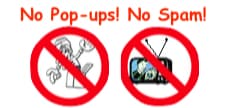 World's top finishing resource since 1989
Chime right in - No login req'd
topic 29937
OUR NICKEL FREE PLATING SHOWS NICKEL CONTENT
2004
WE ARE DOING NICKEL FREE PLATING ON MILD STEEL COMPONENTS. CYANIDE COPPER, ACID COPPER AND THEN NICKEL FREE BUT THE TEST RESULT SHOWS NICKEL CONTENT IN THE COMPONENTS. CAN MILD STEEL SHOW NICKEL CONTENT IN IT? HOW TO AVOID SUCH NICKEL CONTENT AND FROM WHERE IS IT COMING? THE CHEMICAL SUPPLIER IS CONFIDENT THAT THE CONTENTS OF THE NICKEL FREE PLATING CHEMICALS ARE TOTALLY NICKEL FREE. PLEASE HELP.
D.ROY CHOWDHURY
PLATING SHOP - KANPUR, U.P, INDIA
---
2004
Yes, that's right that Nickel was transferred from steel base to your sample during sampling, otherwise your chemicals are contaminated to nickel.

Mahdi Farahani
engine parts - Qazvin, Iran
---
2004
Mild steel may contain some nickel as a tramp element, but you are giving insufficient information for any definitive reply.
Firstly, how much nickel is being detected?
Secondly, how is the nickel detection being done; you can use atomic adsorption, ICP or other spectral instrumentational techniques. Many complexants for nickel are interfered with by other metals, such as cobalt, but dimethyl glyoxime is specific for nickel.
Thirdly, check the specification of all your incoming materials and do analyses on them just to check they are in specification. You should then have identified the source of the nickel. Out of interest, why are you wanting a nickel-free deposit, are you trying to make jewellery for sale in Europe?

Trevor Crichton
R&D practical scientist
Chesham, Bucks, UK