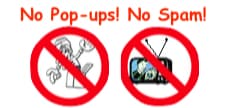 World's top finishing resource since 1989
Chime right in - No login req'd
topic 29927
Yellow chromate versus clear chromate
2004
I am using a sheet metal part with a plating for a 70 °C application. Am I better off using clear (zinc, I think) chromate or yellow chromate? I have heard conflicting stories as to whether clear chromate can handle the temperature. Since cost is an issue, I would like to use the clear chromate coating if it will stand up to the temperature without turning to powder.
Don Dziubakowski
mfgr - Seven Hills, Ohio, USA
---
2004
Are you referring to zinc plated steel followed by a chromate conversion coating? If so, chromates clear or yellow will not retain its protective properties when exposed to 70 °C for a period of time. The coating dehydrates and cracks. If no zinc plating a chromate conversion coating will not work on steel. If you are inquiring about a zinc-chromate primer, this will work at 70 °C.

Don Baudrand
Consultant - Poulsbo, Washington
(Don is co-author of "Plating on Plastics"
[affil links to: Amazon ... AbeBooks ])