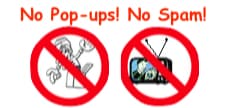 World's top finishing resource since 1989
Chime right in - No login req'd
topic 29923
Using hypochlorite to destruct cyanide
2004
We are looking at ways of improving our cyanide destruction process on a 60g/l CN using NaOCl and would appreciate any practical guidelines.
1 What is the most efficient pH for the destruction of CN using NaOCl?
2 After carrying out the above treatment would you still expect to find mg/l CN present?
3 Would you describe the NaOCl treatment as the first stage in CN destruction to remove the bulk of CN and then follow on with another process for the final polish.
Thank you.
Philip Gormley
plating shop - Irvine, Ayrshire, Scotland
---
2004
You really need a book or hands-on training on this, Mr. Gormley, because the treatment of cyanide is dangerous. For one thing, accidentally acidifying it releases poisonous gases that have killed a good number of plating shop employees over the years.
The primary cyanide destruction must be done at high pH, 10.5 or greater. This will completely destroy all non-complexed cyanide, leaving cyanate. The secondary stage, if done, is the oxidation of cyanate to carbon dioxide and nitrogen. This is done at a pH of 8 to 8.5, but it is very dangerous to reduce the pH of a cyanide-bearing waste, as previously noted. This cyanate oxidation process takes time, figure an hour.
Chlorination will not destroy iron cyanide or nickel cyanide, so it is important that the cyanide not be complexed with these metals. Not mixing cyanide wastes with nickel plating wastes is simple and obvious, but avoiding iron cyanide (ferrocyanide) complexes is difficult. Some say you can't use steel tanks, or steel anode baskets, and will still have a problem if you don't regularly magnet the tanks for dropped parts.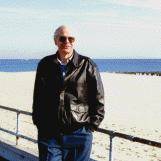 Ted Mooney, P.E.
finishing.com - Pine Beach, New Jersey
Striving to live Aloha
---
November 1, 2010
Dear Sirs,
As we are up-grading and reviewing our Wastewater Treatment Plant we have the following questions:
1. After the second stage of cyanide destruction, the pH is 7.6 to 8.3. Can I mix the effluent with the chromium acid effluent Neutralisation tank effluent which has a ph of 7.0 to 8.0?
2. The color of the treated cyanide waste water is light green quite similar to the color of the Hypochlorite. Is this normal?
The cyanide waste effluent contains cadmium metal.If I were to mix both effluent together and precipitate at Neutralising stage 2 the pH has to be adjusted to 9.0 is there any problem to the other heavy metals such as chromium and nickel?

Khoo Yee Seem
aerospace electroplating - Singapore
---
August 19, 2011
Hi, Khoo.
1. These are commonly mixed, and it doesn't sound like a problem.
2. I wouldn't be concerned about slight coloration of the wastewater being treated. Different metals precipitate best at different pHs, but it is common to mix waste streams, so what you want to do may be very workable. But you don't design a treatment plant solely based on general theory, you do jar tests in the laboratory so that you know what will happen and how well your chemical treatment plan will perform. Good luck.
Regards,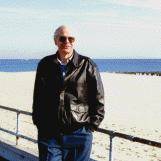 Ted Mooney, P.E.
finishing.com - Pine Beach, New Jersey
Striving to live Aloha