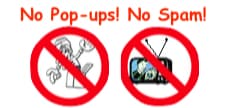 World's top finishing resource since 1989
Chime right in - No login req'd
topic 29920
Avoiding Powder Coating Buildup on Racks, Carts & Fixtures?
A discussion started in 2001 and continuing to 2004.
Add your Q. or A. to restore it to the "Current Topics" discussions.
2001
Q. We have an electrostatic powder coat finishing system on which we use steel paint hooks to hang our product on as it passes through the system. The problem being that we experience massive paint build-up on these hooks over time. We currently are having these hooks burned off on a monthly basis. I am looking for a way to eliminate this build-up in an attempt to cut the cost of burning and also reclaim a portion of this powder build-up. Please send ideas on product, cost, and availability.
Thanks,
John McNabb
Shelby-Williams - Greeneville, Tennessee,USA
---
2001
A. Unfortunately there is very little, that I know of, that you can do. Your hooks must ensure a good earth reaches your work piece, in doing this they themselves have a good earth which powder is attracted to. One suggestion is to blow the powder off of the hooks before they reach your oven, however beware not to blow the powder off of your work piece.
Good Luck
Drew Devlin
- North Lincolnshire
---
2001
A. I have worked on this problem before. The easiest way to fix this is to place some hi-temp cured silicone tubing over your hooks. They will build up eventually but the paint breaks off. This is also a cheap item & can be cut off & replaced.
Sincerely,
Cliff Shephard
Charlotte, North Carolina
---
2004
A. Dry Ice blasting will clean off any product and recapture whatever residue was on the product.
Paint residue is easily removed by dry ice blasting.
Dry ice blasting will replace most solvents.
Ken Doenges
Consultant to Manufacturing - Warrenville, Illinois
---
---
To minimize search efforts and to offer multiple viewpoints, we combined previously separate threads onto this page. Please forgive any resultant repetition, failures of chronological order, or what may look like readers disrespecting previous responses -- those other responses may not have been on the page at the time :-)
---
---
2004
Q. We use metal carts and racks with our electrostatic powder coat system, which will bake at about 400 degrees. I was wondering if there was a coating that I could put on the carts and racks to prevent the powder coat from sticking and building up in areas not needing paint. I realize that I must have a conductive portion of my cart and rack to ground out the parts to be painted. However the remaining portions of the carts and racks constantly get new powder drifted on them and over time get a very thick coating of paint. This requires cleaning and high temperature baking to remove. I have hopes that there is a product that will minimize this. If you have the answer please respond.
Thank you,
David Annas
Manufacturer of Fitness Equipment - Raleigh, North Carolina, USA
---
2004
A. Years ago we use a coating on our booths and racks orange peel is what we called it, too many years to remember where I purchased it
.... But to answer your question, Yes, would coat; after painting away would pull right off depending on type of powder coating epoxy, poly, PVC, or hybrid and thickness was how easy it was to remove.
Chris Snyder
plater - Charlotte, North Carolina
---
2004
A. I've been in powder coating for 16 years and I haven't seen anything that really works, the paint just wants to stick to everything! Go figure. The real mystery is, if you can't get paint to stick to a part that's been coated a couple of times, why does it stick to a cart that has 100 mils on it? I have seen a vacuum advertised in a powder coating magazine that you can use to take the powder off of these areas before you push it into the oven, but if someone really had a viable solution, there wouldn't be so many businesses advertising rack and hook stripping services.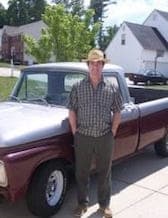 Sheldon Taylor
supply chain electronics
Wake Forest, North Carolina
---
2004
A. What kind of reclaim system is on your booth? A down-draft booth may be desirable, as it should be able to pull over-sprayed powder away from your part immediately. We have a down-draft booth with old-fashioned cyclone recovery, and it does a nice job of pulling overspray away quickly
Mike Heier
powder coating shop - Minneapolis, Minnesota, US
---
2004
A. You need to use a good electrostatic powder coating equipment, which has good transfer efficiency, when you have a good gun you able to coat recess area (corners) easily, (you can reduce faraday's cage effect) . When you use a gun which has less transfer efficiency. When you try to coat corner you may find it difficult to coat ,you need to spray more powder. Hence you find more powder buildup. To eliminate this problem -use Itw Gema, Nordson, Wagner Equipments. Further you have to check Powder Properties also.
Murali
- Tamil Nadu, India
---
2004
A. Contact any of the many masking companies and purchase silicone tubing that when slit will wrap and protect your rack.
PS Cured silicone will handle the heat and will not effect the coating.
Brad Dickison
- Rome, Georgia, USA
finishing.com is possible thanks to our supporting advertisers, including: