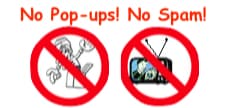 World's top finishing resource since 1989
Chime right in - No login req'd
topic 29919
Electroless nickel plating on PC/ABS
2004
Good day to all.
I'm designing an audio products and use PC/ABS as the cabinets. I need to do an electroless nickel plating on this PC/ABS material but up till now, not so successful since the plating material does not stick well on the cabinets. Any of you have any idea on how to improve the process or how actually the process of this electroless nickel plating need to be done on the PC/ABS material? Really appreciate the help.
Thank you and regards.
Khairul ABDUL RAUF
Electronics audio products manufacturer. - Prai, Penang, Malaysia
---
2004
The best way to give electroless is the follow
1.- Etch in chromic acid 350 gr/lt 60 °C (5 minuts)
2.- Rinse
3.- Rinse
4.- Neutralizer ( Sodium metabisulfite 120 gr/lt 40 C)
5.- Rinse
6.- Rinse
7.- Activator ( Is a mix of palladium and tin chloride ) is better buy Macdermid Products or Enthone OMI.
8.- Rinse
9.- Rinse
10.-Accelerator ( Hydrochloric acid 50 ml /lt) to eliminate tin on the surface.
11.- Rinse
12.- Rinse
13.- Electroless Nickel I hope this can help you.
Regards,
Gabriel Ramirez Nuñez
- Toluca, Mexico