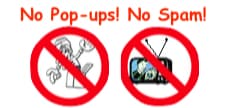 World's top finishing resource since 1989
Chime right in - No login req'd
topic 29918
What Alodine treatment for bonding efficiency
2004
Hello,
There are many Alodine treatments (600, 1000, 1200 ...) I currently use Alodine 1200 for my equipments, but the results are not good enough concerning the bonding. I would like to know what is the best treatment to have the minimum electrical resistance and to keep a good anti-corrosion protection and a good base for painting.
Thanks for your help.
Véranith LY
onboard equipments manufacturer - Toulouse, Haute-Garonne, FRANCE
---
2006
I want to know what is Alodine and how is is done. What is the simplest procedure to do it.
To start with the small scale industry what I should do?
What are the problems which I can face & how to overcome? Some raw material suppliers for it?
Anand Naik
Excel Glazing pvt.ltd - Mapusa, Goa, India