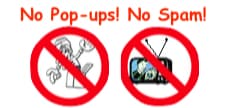 World's top finishing resource since 1989
Chime right in - No login req'd
topic 29917
The quality control of the corrosion protection
2004
Do you know of a standard (European or American) for the quality control of the corrosion protection (hot galvanizing, painting or zinc plating with bichromate) on steel pipes and pieces? I mean the controls to carry out externally - not by the manufacture - on site at the reception of the components.
Thanks for your help.
Sanae RAISSOUNI
stay cable design - Vélizy, France
---
First of two simultaneous responses -- 2004
Theoretically the same quality control used by the manufacturer would have to be followed by the buyer (or vice versa) in order to make a wise comparison and take a fair action. Measuring in a different way or using a different standard only causes trouble and disputes. That's what ISO standards intend to do.
Guillermo Marrufo
Monterrey, NL, Mexico
---
Second of two simultaneous responses -- 2004
Try British Standard 729 . It should have it.
Kiran Patel
Engineering - Mumbai, India