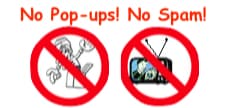 World's top finishing resource since 1989
Chime right in - No login req'd
topic 29909
Testing of Electroless Nickel Plating Solution
2004
I restore antique typewriters for my own collection. The machines are often in deplorable condition when found. This requires me to remove rust and strip old nickel from parts prior to re-plating. I use an electroless nickel solution for most of this but don't know how to determine when the solution needs replenishment. When it fails to coat brass parts, then something must be done although it generally can be used for steel items. Keeping track of the square inches plated is impractical because the parts are irregular sizes and shapes. Can anyone explain how to test a solution to determine when adjustment is necessary and what and how much to add to bring it back to spec?
Bob Aubert
Hobbyist - Riverside, New Jersey, USA
---
2004
There is a huge amount of technical data available on this subject, but the first choice for a source of information would be your process vendor. What do they say about square footage, or hours of operation, or measurement of orthophosphate or whatever?
But, uh, Bob, brass is not catalytic to electroless nickel even when it's working perfectly :-)
It needs to be jump started with electricity, or at least contact with steel or other catalytic material.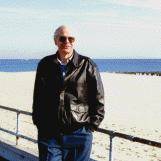 Ted Mooney, P.E.
finishing.com - Pine Beach, New Jersey
Striving to live Aloha
---
2004
Thanks for your input Ted. Unfortunately the plater who was supplying "good" electroless solution has retired and moved out of the area. Some material was recently purchased from a hobby plater site through a friend, and they only provide info on "time and square inches plated" to ascertain amount of nickel used. This is not practical with most typewriter parts since they usually are irregular shapes and sizes. I need a procedure to actually test the electroless bath. Does anyone have a specific info on how this is done?
So far as plating brass is concerned, I'm aware it needs to be "started" with a piece of steel or nickel, but when the solution gets to a certain state this fails to work and pitting usually occurs. By then the pH has fallen out of the normal range.
Bob Aubert
- Riverside, New Jersey
---
2004
DEAR SIR,
WHY DON'T YOU TRY THE COLOUR CHANGE. THE LIGHTER THE GREEN COLOUR THE LESS OF NICKEL IN SOLUTION. OTHER WISE YOU MAY NEED TO ADD REDUCER.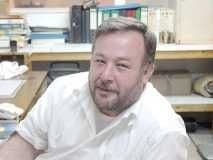 Khair Shishani
aircraft maintenance - Al Ain, UAE