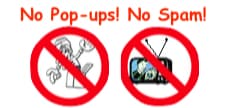 World's top finishing resource since 1989
Chime right in - No login req'd
topic 29906
Substitutes for chromium metal
2004
I am a student doing a project on chromium metal and its aerospace applications. Chromium metal is used in manufacturing chrome alloys, fabricator, aircraft engines and also aircrafts. I would like to know if there is any substitute for chromium metal, if yes what? If not, what are the special qualities of chromium metal.
Thank you very much.
Sujay Thacker
Student - Glasgow, Lanarkshire, United Kingdom
---
2004
Is there any substitute for oxygen, if yes what? If not, what are the special qualities of oxygen. How about hydrogen, water, iron, or gasoline?
There is no substitute for anything, Sujay. There are only ways to build some things without using them. You need to pick one small aspect of one type of product and talk about how to achieve functionality without the use of chrome and why you want to do that. If I had to name an across-the-board substitute for chromium, my first choice would probably be titanium; but depending on the particular application, that suggestion might be ludicrous.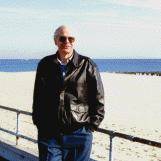 Ted Mooney, P.E.
finishing.com - Pine Beach, New Jersey
Striving to live Aloha
---
2004
Chromium is widely used in stainless steel and there is no substitute for it in stainless! You need to be more explicit in what you are actually asking as your question is extremely generic and my abilities at thought transfer are somewhat limited. Chromium is also used a part of a corrosion protection layer, so it may or may not be possible to substitute, depending on its environmental application. You can substitute hexavalent chromium for trivalent chromium in some decorative functions, but as far as I know, it has not been successful in every engineering function; there is also a limitation in decoration as the colour of trivalent chromium is rather variable. I also believe that tin-zinc has been suggested for substitution in some chromium applications, but it is all "horses for courses". There are also other alloy systems being mentioned as potential substitutes, but I think to answer all possibilities will take too long. Try looking in the technical literature.

Trevor Crichton
R&D practical scientist
Chesham, Bucks, UK