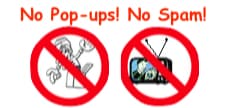 World's top finishing resource since 1989
Chime right in - No login req'd
topic 29905
Diffusion of Ni in Cu
2004
I am studying the diffusion of nickel in copper .I electroplated 25 and 20 micron of nickel and copper (first Ni and then Cu )respectively on steel. What is the best temperature for that under vacuum of 5*10-1 mbar because I don't want oxidation. Is there any formula?
Mazhar Ul Islam
student - Islamabad, Pakistan
---
2004
Why not do it under a nitrogen atmosphere/vacuum, then you won't have any oxidation problems. You don't say what aspect of Cu-Ni diffusion you are studying, but the process will follow Fick's Laws of diffusion. The rate of diffusion will be dependent on the activation energy of the reaction, which is fixed and almost certainly has been calculated by someone somewhere and at some time! You can determine it by doing heat treatment processing at different temperatures for different times. I would suggest you start at 100C and increase the temperature at 50C or 100C intervals. Processing times will be dependent on the temperature, so you will have to review the times as you get more results. You can determine the diffusion by the amount of Cu-Ni alloy formed and this can be seen by either optical microsectioning, electron probe analysis or other analytical methods.

Trevor Crichton
R&D practical scientist
Chesham, Bucks, UK
---
2004
Thanks for valuable suggestions,sir I want complete homogeneous diffusion of these layers up to surface further after heat treatment I saw some bubbles on the surface of upper nickel layer; what is the reason for this?
mazhar ul islam
- islamabad
---
2005
It's "kirkendall effect" Cu diffusion rate is higher than Ni. See below URL pp.59-
http://scholar.lib.vt.edu/theses/available/etd-08162002-132705/unrestricted/KLS_Masters_Thesis_Document.pdf
Takayuki Tsuji
Hitachi-cable - Hitachi, Ibaraki,J apan