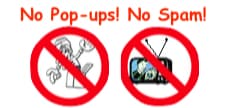 World's top finishing resource since 1989
Chime right in - No login req'd
topic 29899
Adhering metals to Polycarbonate
2004
I am with a National Laboratory. We are trying to coat sheets of polycarbonate with gold. We have attempted vapor deposition, but when the coated sheets are placed in water, the gold layer comes off. We would be willing to use either platinum, Silver, or combinations in place of Gold if these would adhere better to the polycarbonate. We are in search of a method that will enable us to apply a thin uniform coating that adheres well.
Kevin OBrien
R&D Facility - Livermore, California, USA
---
2004
From my past experience with superpolished surfaces (though this is not exactly SP), when attempting to deposit Au PVD to a surface, it has always required a "glue-layer", such as Tantalum (Ta), Nichrome, Nickel-Chrome. I do not know if you are not allowed an adhesion layer, otherwise a smooth surface is just a release agent for Au (Gold).
Mark Matson
- Austin, Texas
---
2004
When trying to adhere conductive metals to polycarbonate or other non-conductive substrates, the best approach is to use low temperature Arc Vapor Deposition onto a CuNi plated substrate. The substrate is negatively biased which enables "high throwing power" - which produces a very dense, adherent coating. The temperatures in this process can go as low as 40 - 50 deg. C to accommodate the low temperature substrate.
Gary Larson
- Lafayette, Colorado, USA