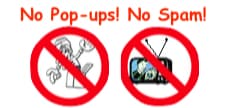 World's top finishing resource since 1989
Chime right in - No login req'd
topic 29881
Electrocoagulation model
2004
I work for a textile dying and finishing plant and I am working to eliminate polymer to coagulate solids from the wastewater. I would like to consider electrocoagulation. Could someone give me a detailed explanation of how to set up a small model for the lab thanks.
Nate Mark
Electrocoagulation - Abbeville, South Carolina
---
2004
Take two steel plates and space them parallel, 1/4-1/2" apart at the corners using a non-conductive material. Attach a lead to each and connect the leads to a DC power source of less than 50 volts (a 12 volt battery may do, depending on the plate size). Suspend the assembly vertically in the water sample so that the water can move freely between the plates and hook it up to the power source. Watch it bubble and foam! Run it until the water is clear. You may need to stop it periodically and let the solids settle. The results will tell you whether or not an electrolytic reaction will treat your waste. It will not tell you whether it can be done continuously on an industrial basis, what the treatment will cost, the amount of solids it will generate, or whether it is feasible. Then contact an electrocoagulation supplier who will process a sample free of charge.

Paul Morkovsky
- Shiner, Texas, USA
---
2004
In addition to the test instructions I like to recommend to use Aluminium sheets instead of steel.
Kind regards,
Dr. Volker Friehmelt
- Eschborn, Germany
---
2005
I would be thankful if you could let me know the reactions that are taking place in an Electro coagulation cell.
M.M.Kaluarachchi
University of Moratuwa - Katubedda, Sri Lanka
---
April 29, 2011
Hi sir,

I'm a university student from the Philippines and I'm currently working on a thesis study about Electrocoagulation.Im planing to treat Municipal waste water and I would appreciate if you could help me on how to setup my experiment or on how to fabricate my setup.Please give me some detail information and on how this process works.thank you
Randy Malones
student - Philippines