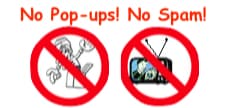 World's top finishing resource since 1989
Chime right in - No login req'd
topic 29880
First aid in the use of HF
2004
Dear Sir ,
We are one of the silver platers in Bangalore and we use quite amount of HF acid for pretreatments. Recently one of our operator had an injury with HF and his fingers started bubbling up. please let me know the first aid for such a kind of injury.
Regards,
Shreesha Acharya .P
plating shop - Bangalore, Karnataka, India
---
2004
Dear Sir,
We also use Hydrofluoric Acid (HF)and ensure all operators undergo the HF training course due to the very toxic and corrosive nature of this substance. HF has a very high affinity for calcium and will seek this from the highest concentration in the body namely...bone!
If your operator has come into contact with this substance he should have washed the affected area under cold running water for at least 10 mins then applied HF Antidote gel. This is Calcium Gluconate gel =>

and you should have this on site and easily accessible when and if required. You should be able to purchase this without many problems and I would buy a good stock IMMEDIATELY, TRAIN OPERATORS IN THIS CHEMICAL AND MAKE THEM AWARE OF THE PERSONAL PROTECTIVE EQUIPMENT THAT MUST be worn when handling this chemical. I have a HF training CD-ROM that I have compiled for this reason and would gladly e-mail you a copy of it for your training needs!
Nigel Gill, B.Sc. MIMF AIEMA MRSC
- Glasgow, Scotland
---
2004
Hello Shreesha,
An HF acid burn is pretty bad. It is crucial to follow all the safety rules required. For skin contact with HF, You have to rinse thoroughly the affected area and rub it with calcium gluconate gel for at least 15 minutes. Then, cover the affected area with clothing soaked with gel and lightly bandage. Obtain medical attention as soon as possible. You can find all the emergency actions required on the internet if you type HF COSHH sheet. Hope it will help.
Regards,
Marie Sautrot
- Farnborough, UK