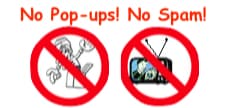 World's top finishing resource since 1989
Chime right in - No login req'd
topic 29873
Table saw mfgr. need to mirror polish cast-iron tables
2004
We are a new company making table saws designed to detect when a person accidentally contacts the spinning blade. We detect that contact and stop the blade within 3-5 milliseconds, which typically results in a small scratch instead of a serious injury to the person using the saw.
Our table saws include a cast iron table made from FC-25 that measures 30"x24". After casting, we machine the surface and grind it flat. It is important that the table remain flat. We measure flatness by placing a straight edge diagonally across the table and measuring any gaps between the straight edge and the table surface. There should be no gaps larger than 0.010".
We want the surface of the table to have a mirror finish, i.e., a finish with a roughness average of 1 to 1.5 microinch, but our manufacturer has not been able to achieve that finish. We are now trying to learn how to achieve that finish. Does anyone have any specific recommendations how to achieve that finish on a cast-iron table?
David Fanning
table saw manufacturer - Wilsonville, Oregon
---
2004
I do not think that it possible to get that kind of finish on cast iron. You might be able to prep, strike and heavy plate with copper, grind flatten, polish and plate with chrome of electroless nickel to achieve what you are trying to do.
James Watts
- Navarre, Florida
---
2004
Probably, the only way to achieve the flatness and polished finish that you are looking for is via a lapping machine. My biggest question is the material. Why bother going to all this trouble when you are very susceptible to oxidation and contamination problems. If you do this, I think you may require some kind of protective plating.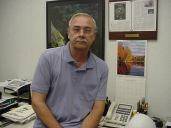 AF Kenton
Hatboro, Pennsylvania
---
2004
Why not instead of going through all the time and money of trying to finish cast iron just buy #8 mirror finish sheets and have them formed to fit your table. Here's some words of advice if you ever are in the same predicament but with a stainless steel table. First grind the table down to a four hundred grit with a 5 inch grinder with a soft back, then hand buff with first black then white and finally blue rouge and it'll come out looking like a perfect mirror
Brandt Hinton
- Elk River, Minnesota
---
2007
Hello, as a woodworker the most important thing in a table saw is that it is flat, quickly and accurately adjustable. The mirror finish is not a real consideration, nor would it influence my decision to purchase. Sincerely, Bob.
Robert Romstead
- Albuquerque, New Mexico
---
2007
Did you ever get an answer to your question? I was wondering the same thing when I ran across this in search engine.

Thanks,
Robert
William (Robert) Laurents
- Sterlington, Louisiana
---
2007
I saw three answers to David's question, Robert, which all echoed the sentiment of the manufacturer: that trying to machine cast iron to a mirror finish could not be done and it would immediately rust anyway. The answers seemed to be to electroplate it or clad it with stainless steel. If that isn't quite answering your question, maybe you could tweak your phrasing so I understand it better. Thanks.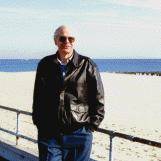 Ted Mooney, P.E.
finishing.com - Pine Beach, New Jersey
Striving to live Aloha
---
2007
I don't think they ever figured it out. good finish, but not mirror.
Richard Price
- Monroe, North Carolina