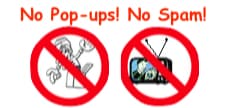 World's top finishing resource since 1989
Chime right in - No login req'd
topic 29871
Chrome Plating Bends
2004
It has been asked if there's a possibility of hard chrome plating a length of pipe, approx.8-12 feet in length, with an I.D.approx.5."in dia. The wall thickness is approx.1-1.5"thick, and here's the challenge, there are (2)each 90 degree bends, one at each end flanged out, and a 30 degree bend in the middle, one solid piece of pipe, already formed. Material is 4140,4340.Thickness of chrome to be from .005-.010 of an inch. Is there a possibility,to chrome plate this type of pipe as being straight,then form it after chrome,with the above mentioned thickness,and configuration. I'm trying to visualize an anode, if that's possible.
Thanks in Advance.
Charles H.Collins
Plating Shop - Watervliet, New York, USA
---
2004
Bending after plating doesn't sound possible because of damage to the plating. It wasn't clear to me whether you want to plate the I.D. or the O.D. but either is possible if you submerge it to fill it with chrome plating solution. Obviously it takes some careful material handling to properly rinse between steps and after plating.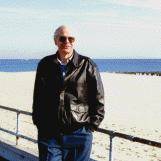 Ted Mooney, P.E.
finishing.com - Pine Beach, New Jersey
Striving to live Aloha
---
First of two simultaneous responses -- 2004
That is one ugly part to plate. The physical size and weight with all of the bends makes it a nasty job to get uniform plating in all areas. Then, why does it have to be chrome plated, and not EN? Why not polished stainless steel.
James Watts
- Navarre, Florida
---
Second of two simultaneous responses -- 2004
My apologies, question was brought up to hard chrome plate the I.D.
Charles H.Collins
- Watervliet, New York
---
2004
I was told by the engineers that it was tried at one time in their industry, however, when tests were run, the EN flaked off. I was also told that the workmanship was pretty shoddy. I've tried to convince them to at least run some trial samples, and that EN has come along way. I'm guessing that this tried,maybe 8-10 years ago when it failed. They're still soured on the coating. Also will the coating, EN, hold up to the 10,000 psi.and temperatures of 250 °F. The solution being pumped through is fairly corrosive.
Thanks in advance.
Charles H.Collins
- Watervliet NY. USA
---
2004
Yes, you can chrome plate the ID, but it will be quite painful and will require an unusually innovative plater with lots of time to rig the moveable internal anode. If this was a one or two piece job and cost was no factor, yes, it can be done. EN 12 years ago was very good. The problem was bad surface prep. I will go one further and say it was sloppy prep. Also, you need to have something to move the solution thru the pipe at a proper rate. Too fast or too slow will have problems. It can not have any traps in it or gas bubbles will collect and then it will not plate in that area. No one can say that either chrome or EN will work until they know all ot the circumstances that the plate will be exposed to. My nickel still says that EN will work better, unless there is something in the material flowing in the pipe that is incompatible at that temp.
James Watts
- Navarre, Florida