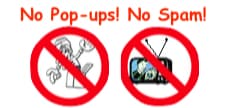 World's top finishing resource since 1989
Chime right in - No login req'd
topic 29870
What do you do when powder coating doesn't work and rusts through
2004
I recently had two custom metal balconies and shutters that I built sandblasted and then powdercoated for exterior application. I installed them with a crew of three, they went on the second floor of my clients home in Forest Lake which is about 60 miles from my studio. Sunday morning I received a call from my clients and they told me that the balconies were rusting from underneath the finish. I instantly called the place I had them powder coated. I explained the situation and expected the owner to send someone to the job sight to investigate. He told me to take the balconies down and bring them to him and he'd see if he could do anything about it. I explained the distance of the sight and what it would cost me to hire a crew to take them down and put them back up again. I am self employed and I just don't have that kind of money. I figured it was his fault and he should take the loss. The owner then proceeded to tell me I used old metal which I didn't or I didn't sandblast them which I did (I used their company and even paid for delivery). I was so upset that he continually said that he didn't stand by his work and there was no guarantee. I hung up in tears and my partner called to see if he could get any results and was sworn at. I now am facing about $2000 out of my pocket to remove and fix the finish as well as reinstall.
My question is this: Isn't there an industry standard that powdercoating companies have to follow? Where and how do I find these standards?
Holly Vrieze
Metal fabricator and designer - Minneapolis, Minnesota, United States
---
2004
Welcome to the real and nasty world. You have had a lesson in reality -- Few people will have your high ethics. You had a job done without getting any warranty. Not smart. Next, some or most shops will rework it for you, but you have to bring it to them. I suspect that it rusted somewhere between sand blast and paint. A poor phosphate (or none) is another possibility. It would be wise to find a better shop for all future work.
James Watts
- Navarre, Florida
---
2004
After fixing the problem, many contractors would make a trip to Small Claims Court.
Tom Gallant
- Long Beach, California, USA
---
2004
Dear Holly,
Have you any correspondence with this company informing them what it was you wanted coating - outside steel balcony?
If you have then a small claims court may be your option but first find out what type of powder was applied (should be polyester).
Check if the items surface was coated 100%.
Using his expertise the coater should have informed you of any pre-treatment requirements for the life expectancy of the items you and your client anticipated. Take photographs of the location, installed items and the rust areas for reference (pictures speak loader than words).
If you informed the coater (he acting as an expert) should deliver a coated item that is suitable for the purpose intended - give him one more opportunity to rectify the problem (supply photo) suggesting that he being the expert etc. If you have nothing in writing informing him of the items final location then?.
Let us know how things pan out.
Terry
Terry Hickling
Birmingham, United Kingdom
---
2004
Holly, Unfortunately you have to make your own guarantees a lot of times. If the painter told you this balcony would be OK with just a sandblast, he didn't understand the requirements or didn't care. Investigate the proper way to pretreat for powder to get the results you need and write it into the contract. I'll make a bet that powder coating might not have been the best choice for this job. I'm only saying that because the size of the balcony could have prevented you from properly pretreating in a cost effective manner.
I know you sold your customer a powder coated job, but now that the bubble has burst, talk them into having it fixed on site with wet paint application.
The only standards that I am aware of is what applies to everybody, if you want people to come to your shop, you stand up for your work. Word of mouth advertising from a disgruntled customer can be very damaging.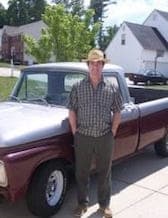 Sheldon Taylor
supply chain electronics
Wake Forest, North Carolina
---
2004
Holly, in business as well as any situation, there are a few people who do not give the service you expect. We only have heard from your side also. This is a perfect example of why everyone needs to do their homework when it comes to preparing and topcoating their products. In your case, this means understanding the coaters capabilities and letting them understand your needs. The parts may have been sandblasted, but were they washed? Was the blasting media re-used? Was the pretreat a controlled process? Does this material contain soils such as silica or oils? What is their pretreatment? Type of topcoat and cure schedule? There are many reasons in which this situation could originate. At this point is your communication with the supplier, you may not get much assistance. Next time as your have heard strongly here, get accurate quotes and warrantees. I talked with Mike Cravens once and he was telling me how detailed he was in regards to asking and explaining his process to his customers. I wondered why he spent so much time and the reason was to eliminate this type problem. Both parties become more aware of the final product. I believe you need to take the balconies off to properly treat and/or fix the problem. If you say as you do that you believe the coater is at fault, show someone who really understands the process your items and get their official opinion. Become informed, then, you will need to allow the coater to rectify the problem also.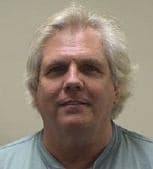 Bob Utech
Benson, Minnesota

A Guide to High Performance Powder Coating
by
Bob Utech
[affil. link to Amazon]
---
2005
Holly,

I agree with what the others that have responded to your message. Pre-treatment is extremely important and on an item that big it would take the right equipment to do so.

Being a Minnesotan and knowing how quickly flash rust can develop on unprotected steel my first guess is the part was undercoated allowing the bare metal to be easily exposed to the weather or humidity. I think you mentioned this happened overnight and not over a long period of time.

I also believe the only way your going to get this done right is to take it down and take it back to the coater or to someone else and have them correct it. It can be done right.
Leonard Smith
- Hastings