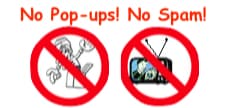 World's top finishing resource since 1989
Chime right in - No login req'd
topic 29869
Exterior steel painting specification
2004
I would like a painting specification to be used on an exterior carbon steel support that should be applied after the corroded steel has been sand blasted. The existing steel supports a cooling tower in upstate NY. The corrosion was a result of poor water treatment. The exposed steel after will be exposed to a wet environment a large portion of the time.
Andrew Dennison
Mechanical Contractor - Rochester, New York
---
2004
Mr. Dennison,
I don't know the actual requirements for such a structure, but I'm fairly sure there is an industry standard. There are several ASTM paint standards that you may want to consider for your spec. The following come to mind:
D5146 Testing solvent-borne architectural coatings
D5324 Testing water-borne architectural coatings
ASTM D1654 [affil. link to spec at Techstreet]Evaluation of paint in a corrosive environment
ASTM D610 [affil. link to spec at Techstreet]Evaluating degree of rusting on painted steel
D6577 Testing industrial protective coatings
ASTM D3359 [affil. link to spec at Techstreet] Paint adhesion
ASTM D2247 [affil. link to spec at Techstreet]Testing water resistance of coatings
Some testing can be done in the field and some will need to be done on a sample piece in-house. These are just the testing standards and procedures. For pass-fail criteria, more information is required.
Sincerely,
Oula Nahas
Technical Assistance - Rochester, New York