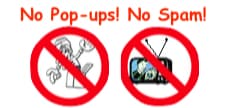 World's top finishing resource since 1989
Chime right in - No login req'd
topic 29854
Chemical reaction mechanisms between HF, HNO3 and NH4F with stainless steel dross and stainless steel
2004
Hi All,
I want to get a 316 stainless steel mask with patterns cut out by laser. Is anyone be able to tell me what chemical solutions that I can use to clean the dross and to polish the surface of the mask?
I have tried to use the mixture of HF, HNO3 and NH4F and DI water solution to clean and polish. Finally I found the reaction solution is light blue one. Can anyone tell me what is the components of the solution and the reaction mechanisms between stainless steel and chemical mixed solution and what roles do HF, HNO3 and NH4F play when using them to clean the dross and polish the surface of stainless steel?
I really appreciate your reply.
James Yao
student - Sydney, N.S.W., Australia
---
2004
Talk to the laser company. For a fee, they can change the parameters of the cut so that you have less of a recast area. It amounts to changing the energy level and normally going slower. Next, electropolish will work better than an acid pickle. There are so many formulations and operating conditions that it is not practical to try it yourself. Crudely spoken, the F- is the active ingredient. The nitric maintains the acid level because of the great amount of it. NH4F is normally NH4F.HF and is a safer source of the F- ion. If you let your HNO3 level get to low, you will get pitting. In the end, mechanical means might be better.
James Watts
- Navarre, Florida
---
2004
This blend of nitric, hydrofluoric and ammonium fluoride or ammonium bifluoride will produce very hazardous gases in use, and the blue color comes from the dissolved chromium and nickel in the solution. This, of course, is hazardous waste.


Lee Kremer
Stellar Solutions, Inc.

McHenry, Illinois