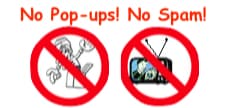 World's top finishing resource since 1989
Chime right in - No login req'd
topic 29852
Powder coated-matte black stainless steel hinges and handles used externally
2004
What process can be recommended to achieve "powder coated-matte black stainless steel hinges and handles used externally" for a 5 star hotel building's doors/windows facing the sea in Kuwait, where the temperature ranges from -1C to 60/70C? All practical suggestions will be appreciated.
Akil Lookman
Architect - Kuwait
---
2004
Dear Akil,
Pl give full detail what are you doing presently.
Rakesh Sharma
- Delhi, India
---
2004
DEAR AKIL,
FOR EXTERNAL USE, COMPONENTS ARE EXPOSED TO SUNLIGHT, PURE POLYESTER POWDER SHOULD BE USED. MATTE BLACK POWDER IN PURE POLYESTER up to GLOSS LEVEL OF 15 ARE AVAILABLE. IT WILL WORK. STILL IF THE PROBLEM PERSISTS, GIVE A VERY THIN TOP COAT OF POLYURETHANE LACQUER CLEAR MATT.
PRABHAKAR GUPTA
UNICHEM INDUSTRIES - KANPUR, U.P., INDIA
---
2004
If you want a matte black powder finish, send them to a powder coater and ask them to apply a matte black powder coating. But you have a catch-22 situation here in that you will have to do something to the stainless so that the paint adheres properly under such harsh conditions, that something(mechanically or chemically altering the surface of the stainless to give the powder something to adhere to) will probably effect the life of the stainless part. Make sure the customer fully understands what he is asking for and then follow his instructions, you can't go wrong. If the powder coating is more important to him than the stainless, he might want to specify a different material to make the hinges and handles out of, if the parts being stainless is more important to him than the powder coatings performance, all you can do is get them painted and send him what he wants. Do a lot of CYA on this one to avoid liability in case of failure.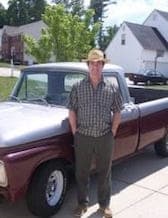 Sheldon Taylor
supply chain electronics
Wake Forest, North Carolina