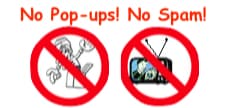 World's top finishing resource since 1989
Chime right in - No login req'd
topic 29841
Individuals striving against corporations
2004
To Whom It May Concern
I'm doing a lot of research on the coil steel industry; because, I want to start building cargo trailers for dealers to buy form me and sell to the public. I'm finding it hard to order directly from the manufacture. Why don't they open a general store on line that small individual companies can purchase these materials? Or individuals that is trying to start up a business? What credentials must an individual have to be recognized as a business rather than a person in the private sector? Mean while we are being taken advantage of by big corporations. The individual is left to bear the cost of the product rather than Large Corporations! How can we over come this barrier? So that a smaller individual company can start growing rather than falling apart? In the end we are the people whom will help the economy grow.. However if there is a monopoly in industry we don't stand a chance!
Sincerely yours
Stanley D Lee
building cargo Trailers - Jones, Alabama of America
---
First of two simultaneous responses -- 2004
Good afternoon:
Maybe I can help with the first question. Please put yourself in the position of the mill. Some of the fully integrated mills are melting 200 ton heats of steel. Then you've got hot rolling, possibly annealing, cold rolling, possibly various surface coating operations, packaging and shipping. Think of all the different combinations of steel chemistry, gauges, material hardness, surface finish, coatings, etc. If the mill had a general store, they would quickly end up with a mass inventory of oddball coils that nobody would want, except for the scrap hauler. That's no way for them to make money!
There are "minimills" out there that work in smaller quantities, but even they have minimum order quantities that they adhere to, so that they don't end up with unwanted inventory or lose money. I'm not sure, maybe you can find a steel supply warehouse that will sell you a couple coils of what you're looking for, but you will pay a premium for it.
Oh, just so that you know-there is no monopoly in the steel industry, especially in the product line you're interested in. There's mills all over the world that make steel sheet. Just not in small quantities:)
Steve Bizub
- St Louis, Missouri
---
Second of two simultaneous responses -- 2004
The effect is as you say, but the root cause is economics. It is a lot cheaper and easier to sell a thousand units of a product to one customer than it is to sell one unit to a thousand customers. It just might be a place for a niche business.
James Watts
- Navarre, Florida