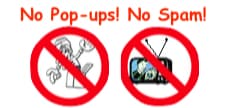 World's top finishing resource since 1989
Chime right in - No login req'd
topic 29827
Excessive passivation of plant piping
2004
We do passivation (Re-circulation of 7 % HNO3 at 45 Deg. C for 30 min) of SS pipe lines of plant using the CIP tanks as a source of preparation of passivation solution, as all routes are getting connected through these tank. In this process CIP supply and return line comes in passivation cycle more than 4 to five times. I want to know to what extent multiple / prolong passivation is harmful. In past we have observed pin hole on passivated pipe line. Could this be one of the reason?
Deepak Pathade
Engineering of Milk processing - Baroda, Gujrat, India
---
2004
7% nitric acid is not a passivation process that can be used. At this concentration it is a reducing acid and can be quite harmful to the surface of the steel depending on the process.


Lee Kremer
Stellar Solutions, Inc.

McHenry, Illinois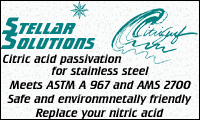 ---
2005
Yes it true. For hygienic industries like Stainless Steel Milk equipments and pipelines you should be using Biodegradable Chelant Passivation Chemical available which is non-toxic, non-hazardous and mainly best suitable for SS pipelines & equipments to get contamination & sterile particle free passive surface.

This will not give the problems that you are facing and will increase life of your SS plant & pipelines.
Vinay Golwala
- Mumbai, Bombay, India