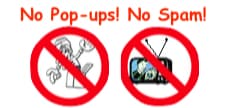 World's top finishing resource since 1989
Chime right in - No login req'd
topic 29825
pH of DM Water is dropping
2004
I am generating dm water with pH-6.5 to 7.5 and <1 microsiemens/cm conductivity and storing in a closed vessel with positive nitrogen gas. But after a week it is found that pH has come to 5.9 but conductivity is not varied that much. Actually for us specification is pH-6.5 to 7.5 and conductivity -<1 microsiemens/cm. Resins also changed recently.
N.Ashok kumar
Engineer in ISRO - Sriharikota, Andhrapradesh, India
---
2004
Is the water leaching something out of the storage vessel?

Trevor Crichton
R&D practical scientist
Chesham, Bucks, UK
---
affil. link
"Water Treatment: Principles and Design"
from Abe Books
or

2004
The question of heat always comes up. With the summer time temp the S.G. will increase. Add water to lower this. Add acid, spent or raw to correct your problem.
Dale May
mining - Bartlesville, Oklahoma
---
August 20, 2011
Hello,
When atmospheric CO2 connects with 6.5-7.5 pH value DM product water, it produces carbonic acid, so the pH is reduced.
NARENDRA PATEL
- Ahmedabad, Gujrat, India
---
September 18, 2011
pH drop is only due to the contamination by CO2 gas from the atmosphere. It forms Carbonic Acid which reduces the pH. For this you have to fit a carbon dioxide absorber on top vent.
MD ALTAF
visa steel ltd. - orissa, India