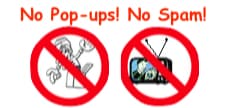 World's top finishing resource since 1989
Chime right in - No login req'd
topic 29824
Details on Zinc Chromate as a Restricted Substance
2004
I am working as Technical Executive. We do occupant restraint system (safety seat Belts for Cars). We supply parts to Volvo & our parts are plated with Zinc Yellow We have received Volvo's Black and Grey List of restricted substances. Going through that we found that the Zinc chromate is coming under Grey List. So, we would like to know in detail the consequences of using zinc chromate, how it is affecting the environment,chemical reactions involved and alternative for this. We request everybody to help us to know more on this.
Thanks & Regards
SARAVANA.S
Automotive Parts - BANGALORE, Karnataka, INDIA
---
2004
Mr Saravana,
Your observations are quite correct. Volvo is in fact considered the driving force behind the ELV restrictions that encompass Chromates.
ELV has banned HEX chromates since early 2002.
(ELV= European Union End of Life Vehicle Directive. There is data available on the net .)
The ELV Directive states that From 2002 onwards till late 2005 Trivalent Chromates shall be the permitted form of Chromate. Thereafter 2006 onwards NON Chromate topcoats shall apply. No Tri , No Hex.
Your best choice would be to locate a supplier of Trivalent Chromates in South India, and standardise your finishes. Please note that True Trivalents are NOT yellow in color and QC managers world wide recognise this factor.
Please note that with True trivalent chromates :
- The bath is trivalent chromate.
- The chromate coating is trivalent. No HEX content.
The diphenyl carbazide test over chromate coats helps identify Trivalent from Hexavalent coatings over components.
When a chromate is naturally yellow, it is Hex. A Blue bright Chromate dyed Yellow is also available in South India where SST is 120 Hours to White rust. The dye colors the blue bright to a yellow shade.
For better performance I suggest you opt for the Greenish shaded Trivalents available in South India which operate at 60 centigrade bath temperature , pH 2, and provide 250 hours over alkaline zinc to white rust. These chromates can withstand bake temperatures of 190- 200 Centigrade , quench and then SST, and this is the DIN spec.
The second best option is the Black trivalent route which also provides nearly the same performance and different cosmetics.
A sealant, which is in organic and is not a lacquer, is applied for extending SST life beyond the stated figures over the Light greenish Blue Trivalent Chromates.
From 2006 you need to look for NON CHROMATE passivates on Zinc to remain in conformity with ELV needs...
Good luck in your project.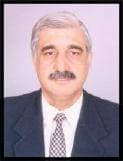 Asif Nurie [dec.]
- New Delhi, India
With deep regret we sadly advise that Asif passed away on Jan 24, 2016
---
2004
Dear sir,
Last version (29.6.2002) of Annex II of ELV (directive 2000/53/EC) sets the date of 1 July 2007 as limit for the exemption to the use of hexavalent chromium in corrosion protective coatings. That is, it can be used until that date, provided it doesn't exceed 0.01 % in weight of the part.
Alternatives everybody is pointing to are trivalent chromates, which are presently already industrially available in black and blue.
The way everybody is walking in Europe is to use trivalent chromium as replacement for hexavalent. When I read Mr. Asif Nurie about banning CrIII I was very surprised. I don't find in the ELV Directive any reference to banning also the trivalent chromium after some date.
Best regards.
Francisco Ferro
- Lisboa, Portugal