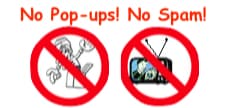 World's top finishing resource since 1989
Chime right in - No login req'd
topic 29820
Grinding weld seams
2004
Need some help! We currently fabricate metal, welded enclosures, many different sizes, shape and metals. We use hand held disc grinders to finish the weld seams. Would a stroke sander, hand held metal finisher or other equipment be more productive. Our volume of parts is getting hard to handle with just hand held grinders and it is hard to find a good employee that is content grinding all the time and it is hard on them.
Thanks for the help!
Mark Spencer
sheet metal fabricator - Vestal, New York, USA
---
2004
There are very few things a man won't do for the right money. But if you want to stay in the business I guess you will have to raise the wages or move to a developing country.
Guillermo Marrufo
Monterrey, NL, Mexico
---
2004
I like the answer Guillermo Marrufo gave you. On a more serious note, I have more questions than answers for you. I have no idea on the size of the parts, but they sound big. Therefore, you don't have a lot of options. Probably the only other finishing system capable of working big parts is some kind of blast system. Without knowing size and finish requirements, its hard to make recommendation.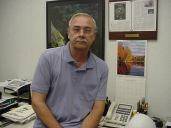 AF Kenton
Hatboro, Pennsylvania
---
2004
Have you looked at a automated welding process? We built our own automated welding machine and using a pulse tig welder we have produced a weld as good as you can get and no grinding needed, all you see is a nice weld in 1.5mm stainless steel.
Mark White
motorcycle part manufacturer - Wellington, New Zealand
---
2004
Weld seams? piece of cake. I've worked on my share of weld seams. The best thing is to use a 90 dotco grinder with a 100 grit square pad. Then go to a 120 flapper wheel.
Brandt Hinton
- Elk River, Minnesota, United States