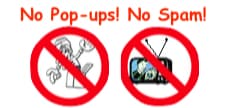 World's top finishing resource since 1989
Chime right in - No login req'd
topic 29819
Do I need to passivate electropolished 316L?
2004
Now, we have a electrochemical product (each metal ion less than 10 ppb). We are building a plant, and something confused me; I need help. First, the equipment we will use is electropolished 316L from China, but the piping and fittings (electropolished 316 L) we are ready to purchases from abroad. The question is should or must I additionally passivate the piping and equipment to meet the electrochemical grade? If I must do, how to do it.
Thanks in advance!
patrick chen
electronics mfgr - hangzhou , Zhejiang, china
---
2004
Electropolishing is the most effective passivation method there is; there is no technical reason to passivate it again. However, there are some specs that unfortunately call for it, and if that is the case you may have to do it. See letter 11762 for more discussion on this.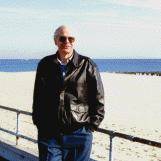 Ted Mooney, P.E.
finishing.com - Pine Beach, New Jersey
Striving to live Aloha
---
2004
PATRICK CHEN AGAIN, THANKS FOR ANSWER, IT IS STILL NOT CLEAR FOR ME, I THINK WE STILL NEED TO DO SOME CLEANING AFTER WELDING ELECTROPOLISHING PIPING AND FITTING TO MEET MEET HIGH PURITY. I DO NOT KNOW HOW TO DO, PLEASE HELP ME,
Patrick Chen
- Hangzhou, Zhejiang, China
---
2004
The highest chrome oxide ratios, corrosion resistance and UHP performance is attained by cleaning, electropolishing and then passivation with a citric passivation product that will not etch the surface. For UHP applications this needs to be done in a Clean Room atmosphere with the right equipment, but you can get chrome oxide ratios as high as 12+ with this method.


Lee Kremer
Stellar Solutions, Inc.

McHenry, Illinois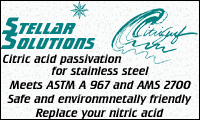 ---
2004
Ensure that if you have welds or other joins it does not give a very different finish as compared to the pipe. The smoother the better. You have the best passivation process done, however if you need to do again, Citric solution is the best and do not relax on the neutralising and thorough cleaning process. A final flush with pure dry Nitrogen could do good. Validate your process before you standardise.
Good Luck
Somashekar
- Bangalore, Karnataka, India