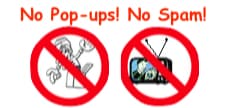 World's top finishing resource since 1989
Chime right in - No login req'd
topic 29818
Thick Copper Deposition (as thick as 90 mils) on stainless steel
2004
Hi,
I am the product development manager for a company based in Singapore. We want to build a spindle motor. The rotor of the motor is to be plated with thick copper (about 90 mils) onto stainless steel. Minimum voids and strong adhesion of copper to steel is very important as it will subject to continuous high temperature while the shaft spins at a very high rpm. Our challenge is to find an economical way to deposit copper onto steel. Please advise us what are the chemicals and the process required to make it work.
Also, do you know of any company that provides this service?
Thank you. Regards
Ronald Tan
electronics manufacturer - Singapore
---
2004
The thickness you mention is not a problem. Also, the adhesion, temperature changes and absence of porosity can be assured. The problem I see is one of economics; 0.090" is going to take long hours to grow, therefore a very large number of parts will have to enter several baths, including the copper bath, at the same time in order to get a decent production. Implementation of such a load arrangement will require a plating professional and a dedicated shop.
Guillermo Marrufo
Monterrey, NL, Mexico
---
2004
IS POSSIBLE CLEANING, FOLLOWED BY NICKEL STRIKE I.E., NICKEL CHLORIDE + HCL, THEN COPPER BUILD UP. THEN PROBABLY POLISHING.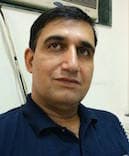 Ajay Raina
Ludhiana, Punjab, India
---
2004
I wondered if it would be more economical to machine copper plates and glue to the SST body, or make the whole part out of copper.
Mandar Sunthankar
- Fort Collins, Colorado