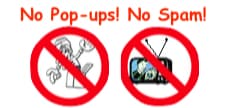 World's top finishing resource since 1989
Chime right in - No login req'd
topic 29812
What are the ingredients in white vineger and first aid precautions
2004
I work for a cleaning company, and we are using a white vinegar recipe for cleaning windows. We need to know the ingredients and if there are any first aid precautions. We need these for labeling reasons, and for safety reasons for our employees. Thank you very much for all your help.
Thanks,
Johanna Jones
cleaning - Trenton, Missouri, USA
---
2004
Pick a supplier and ask them for an MSDS, Johanna. I believe they are obligated to supply it. Or you can find one online at http://www.howe.k12.ok.us/~jimaskew/msds/vinegarw.htm. You'll learn important facts like the characteristic smell of vinegar is "vinegar-like" :-)
On a personal rant, this is a perfect example of why I gave up volunteering for safety training of plating shop employees once mindless chemical paranoia was officially mandated. There are countless real dangers a window washer is exposed to, and every mention of "the hazards of vinegar" diverts their attention from what they should be focused on, makes a complete mockery of safety training, and thereby seriously endangers them. It is ridiculous and a scandal that you should have to do this. End of rant. Educate me if I'm wrong, somebody.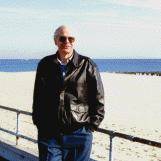 Ted Mooney, P.E.
finishing.com - Pine Beach, New Jersey
Striving to live Aloha
---
2004
I completely agree about the problems of safety issues going over the top. There is a fine line between reasonable care and paranoia. In this case there could be a possible hidden problem. Although Vinegar (white or brown)is only about 4% acetic acid and is safe to put on your food, It may be suppled to the catering industry as a concentrate to be diluted before use. I don't know the concentration of this but 100% (glacial) acetic acid is VERY corrosive it skin. It's important to know exactly what you are dealing with and one of the reasons I have reservations about giving safety advice on the net.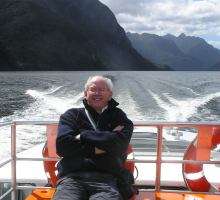 Geoff Smith
Hampshire, England
---
2004
Yes, there is a world of difference between vinegar and glacial acetic acid. If it were just a matter of paperwork, educating window washers in the "hazards" of vinegar might not deserve a rant.
But my experience is that the value of safety training today is degraded because, in order to protect the trainers, the trainees are simply taught that everything is dangerous. If the trainers cannot or will not prioritize the dangers, the trainees certainly can't be expected to :-)
One example that I have seen several times myself is that trainers refuse to distinguish between the dangers of 5 percent sulfuric acid and concentrated hydrofluoric acid for fear of someone being hurt by 5 percent sulfuric. Some trainees lose respect for all acids, and that is a serious problem. People are undertrained in the hazards of hydrofluoric acid. If we now decide that people should be trained that vinegar is a "hazard", it's making that serious problem even worse.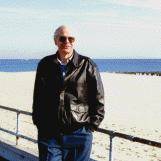 Ted Mooney, P.E.
finishing.com - Pine Beach, New Jersey
Striving to live Aloha
---
First of two simultaneous responses -- 2004
I agree with Ted. I have conducted a lot of safety meetings and it ends up as do not eat, drink, smoke or bathe in any chemical. If it smells strong, restrict breathing of the material as it probably is not good for you. Ok, vinegar smells strong, but has a minimal smell as soon as it is reduced with water, so no sweat. You should wear gloves when using it, just the same as you would with a strong soap solution. Keep it out of your eyes and you will do just fine.
James Watts
- Navarre, Florida
---
Second of two simultaneous responses -- 2004
White vinegar is quite safe to use - it only smells a bit. Since it is being used as a window cleaner, it may contain wetting agents, which may cause an upset stomach or something, but the products MSDS will tell you. This should be supplied by the manufacturer and should preferably be with the material when supplied. It may not always be a good idea to get MSDS's off the Internet, especially for commercial products and these can be misleading. Unfortunately there is a lot of ignorance about chemistry, chemicals and there effects on people. Lots of people think that because they use a substance, it is not a chemical and is therefore safe - isn't ignorance bliss! Similarly there are too many people willing to exploit this ignorance. The problem with MSDS's is that it will say that white vinegar contains acetic acid. If you then look up acetic acid, it is much more harmful than white vinegar. People need to understand the potential harm chemical they handle can do, but they also need to understand what they actually are handling. I would strongly advocate basic chemistry (i.e., enough to let people understand an MSDS) being compulsory at school, so that people realise what they are handling and doing to themselves.

Trevor Crichton
R&D practical scientist
Chesham, Bucks, UK
---
2004
Is anyone stupid enough to look at an MSDS for acetic acid and believe that it is white vinegar. There is NO problem with the MSDS system, in fact I find them highly useful in my studies. What I don't understand is, why does there need to be a 'safety manual' on how to use vinegar? Most of us have consumed vinegar from being small, so why does one have to research it before using it to clean windows? Is it just me or is the world actually too bureaucratic these days?
Liam Coulthard
- Newcastle, England
---
2004
Believe it or not, there is an MSDS for WATER. Prepared by a chemical company that shall remain nameless, it instructs the reader that, in the event that water gets on you, to wash it away for at least 15 minutes with copious quantities of water.

Dave Wichern
Consultant - The Bronx, New York
---
2005
HEY I WORK FOR A MAJOR WINDOW CLEANING COMPANY. JOY DISHWASHING LIQUID AND WATER FOLLOWED BY A SQUEEGEE WILL CLEAN ANY WINDOW BETTER THAN VINEGAR COULD EVER DO!
TERRI BRADY
- HIXSON, Tennessee