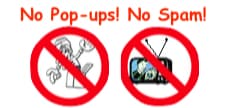 World's top finishing resource since 1989
Chime right in - No login req'd
topic 29794
Improving life of grinding plates
2004
We have grinding plates (one turns at 7400rpm the other is stationary) and they are about 12" diameter. We grind sintered PTFE with bronze fillers. The life of the grind plates is very short and the cost for resharpening is high. We have had some success with A-6 or Aermet steel that was ion nitride treated and then chrome plated. What advice do you have to get more specific on the ion process. I have no experience in this area and feel at the mercy of my supplier. Once the plate wears about .008" they are "shot" and no adjustment does much good. Can you help point me in the right direction?
Thanks,
Philip Speer
Teflon and rubber seals - Ft. Wayne, Indiana, USA
---
2004
If you are grinding parts, why aren't you using some kind of abrasive material for the plates? Why use solid metallic plates? No matter how hard you make them, they will never match the life of a stone. For flattening, stones require the use of single point dressing diamonds, so you can imagine how hard and abrasion resistant they are. Have you talked to a supplier of abrasives?
Guillermo Marrufo
Monterrey, NL, Mexico