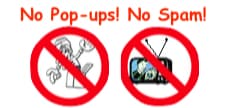 World's top finishing resource since 1989
Chime right in - No login req'd
topic 29791
Can't plate onto 316 stainless steel
2004
I am Electrowinning Gallium from an Alkaline electrolyte, 316SS is used for anodes and cathodes, I am finding real difficulty in depositing on the SS. I can't use a strike plate, I have tried activating by reverse current, also using a 25% HCl dip but those methods don't help. I have tried the full range of CDs from 5 to 120 asf. For info if I use a Galvanized steel cathode, a nickel or copper cathode I have no problem. Whats up with the 316?
Jim Campbell
Metal reclamation - Belleville, Ontario, Canada
---
2004
You will have to strike the 316 with Wood's nickel. 250 g/L nickel chloride 250 mL/L HCl rest water. This will activate 316 to receive any plate.
Guillermo Marrufo
Monterrey, NL, Mexico
---
First of two simultaneous responses -- 2004
316 stainless steel, like most stainlesses and many other metals, has a tenacious metal oxide on its surface that inhibits good adhesion of electrodeposits. The best way of eliminating this problem is to use a "strike" layer. I would suggest using either a Woods nickel or possibly a sulphamate nickel. Both formulations are easily available from a wide number of sources.

Trevor Crichton
R&D practical scientist
Chesham, Bucks, UK
---
Second of two simultaneous responses -- 2004
I appreciate your response Guillermo, I have used Woods nickels many times in the past to promote good adhesion to stainless steel. Are you thinking about adhesion?. My problem is getting initiation of the deposit, It tends to start very slowly from High cd areas, so I would like to understand why.
Jim Campbell
- Belleville, Ontario
---
2004
Jim,
Sounds like the problem is conductivity of the 316 and an inefficient solution. Try the following: Increase contact points on your cathode. Strike the cathode to get a more conductive surface. woods then copper if allowed should greatly help. lastly, try and improve the efficiency of your solution.
Stephen Parkhurst
Job Shop - San Diego
---
2004
Try cleaning your cathode contact points with a good abrasive paper and then bolt the connectors to the stainless steel. Ensure the area you want to plate is thoroughly cleaned with a good stainless steel cleaning system; get some from a reputable supply house. This will probably involve both acid and alkaline cleaners and probably reversing the polarity. Do not let the stainless steel surface become dry as it will re-oxidise and you will have to repeat the cleaning process.

Trevor Crichton
R&D practical scientist
Chesham, Bucks, UK