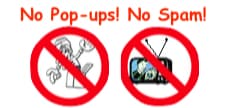 World's top finishing resource since 1989
Chime right in - No login req'd
topic 29785
GLASS BEAD BLASTING / WHITE CHROMATING
2004
Dear sir,
I have a 6063 aluminium strip of T6 temper. This is for the front fascia of an amplifier. The letters have been done by CNC and the space inside has to look white in colour.

I tried getting the space blasted with sand, but got a very rough finish and the colour was grey. Then tried the same thing again with aluminium oxide blasting and this time the colour was light grey and the surface smooth.
I have heard that I can get the white finish by glass bead blasting or by a process of white chromating. Do you know if this will work or if anyone can do this in India.
The chromating is not a transparent or clear type. I will be grateful if you can do the needful.
Thank you Regards,
PRITHVIRAJ VEDPATHAK
electronic mfgr - BANGALORE, KARNATAKA, INDIA
---
2004
Dude, Don't do it. Decal your company lingo under the dials. Cleaner, sweeter, Better sale in the U.S. KISS Q
David Knight
- Columbus, Ohio
---
2004
As an alternate try to use an epoxy paint which has Titanium dioxide used as filler, and cure. As the letters are with depressions (I hope) this may give result.
Good Luck
Somashekar
- Bangalore, Karnataka, India
---
2004
We can do the glass bead blasting and chromating for you, provided you mask the area you don't want blasted.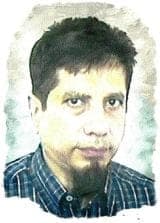 Khozem Vahaanwala
Saify Ind

Bengaluru, Karnataka, India