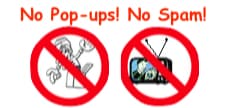 World's top finishing resource since 1989
Chime right in - No login req'd
topic 29776
Burners for bluing/browning tanks
2004
Q. Looking for information as to correct specs. to make burners (propane)for my bluing/browning tanks. I have made these tanks a little larger than usual. They are 6" H. 8" W. & 48" long. Need information as to pipe size (dia. and length), hole size and spacing? Does any one know where I can find this type information?
Thanks,
Garry Thompson
bluing browning fire arms - Ellenboro, North Carolina, USA
---
2004
A. Hi Garry. If I were you I'd look up manufacturers of gas burners and find an appropriate one . Black oxide tanks are dangerous enough even with commercial gas burners :-)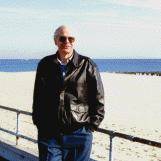 Ted Mooney, P.E.
finishing.com - Pine Beach, New Jersey
Striving to live Aloha
---
2004
Q. I'm looking for specifications on burners for bluing tanks. I have bluing tanks that are 48" long. I would like to make my own burners (LPG). Would like to get information on the size pipe, length & size and spacing on the holes for a burner that would produce enough BTU's to my bluing tanks.
Garry Thompson
[returning]
gunsmith - Ellenboro, North Carolina, USA
---
2004
A. Hi Garry. I've been in plating shops several times where -- perhaps due to a draft from the ventilation system restarting after a power outage, combined perhaps with a damp, poorly ventilated location for the burners, or perhaps a window opened that should be closed or vice-versa -- the burners lost their flame. Fortunately, the burner systems were equipped with Factory Mutual and UL approved photo-sensing and heat-sensing flame detection systems that automatically turned off the gas. I'd urge you to think again about a flame detection systems.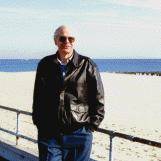 Ted Mooney, P.E.
finishing.com - Pine Beach, New Jersey
Striving to live Aloha
---
August 31, 2012
A. I submit that many new ideas and inventions have been by non-engineer home hobbyist. The gentleman responding I've very often nay-saying to professional engineer to build these projects.
I'm a gunsmith and built my own tanks, burners and mixing valves which cost me less than $100 total, Brownells wants nearly a $1000 for the same items. The information required is on the net for those with more talent than money.
Alvis Jones
US Navy retired 28 years - Ozark, Missouri, USA
---
January 1, 2013
Hi Alvis. You're not a kid anymore; you're old enough to recognize that you can have a different opinion without ad hominem personal attacks -- and I'm certainly not looking to design anyone's burner system.
My son built his own burners for his basement brewery with no help from his father; yes, such things can certainly be done. But I remind him to be very watchful when opening the Bilco doors, and not leave his brewing unattended, and I bought him a carbon monoxide detector, hoping he'll hear it go off if he runs upstairs for the doorbell and the flame is blown out.
Kitchen stoves rarely use heat-sensing or photo-sensing flame detection systems, but hot water heaters and furnaces always do -- because things unattended for long periods present a danger of flame-out and deadly explosion. If you feel that this is not a realistic worry in your particular case, fine. But my "nay-saying" is because I personally saw black oxide tank flame-outs which might have led to explosion if not for their FM/UL controls . . . not because I prefer made-in-China assemblies over local construction. Thanks for your understanding.
Regards,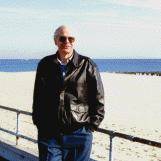 Ted Mooney, P.E.
finishing.com - Pine Beach, New Jersey
Striving to live Aloha
---
2006
Q. Garry,

Did you ever find the LPG specs? Also, where did you have the tanks built. I was thinking of getting some made for my dad.

Thanks,
Gary VanAckern
- Boise, Idaho, USA
---
January 5, 2013
Q. What is the proper spacing from the bottom of the bluing tank to the top of the burner? I am using propane burner from Brownells [affil. link by editor].
Tom Figg
- Belen, New Mexico, USA