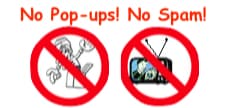 World's top finishing resource since 1989
Chime right in - No login req'd
topic 29775
Can excess muriatic acid in community pool be harmful?
2004
I am curious as to why Muriatic Acid [affil. link to info/product on Amazon] is used in controlling pH in a salt water pool. In the community where I live management has been using what I feel is enormous amounts of pool muriatic acid. Anywhere from 2-4 gallons on an almost daily basis. Then letting residents swim almost immediately. I have experienced itchy burning skin while others have extremely red and burning eyes. Also have noticed the bottom of the pool seems rough while ladders are getting pitted. Also it seems the brand new pool furniture straps are getting rough and stained also. I have also noticed tiny white, almost like dust particles in the water.
Marilyn Dolan
a concerned resident - Tempe, Arizona
---
2004
The pH of pool water is very important in maintaining clear, safe water. Water pH should be maintained between 7.2 and 7.7 If corrosion is occurring on the metal parts, you probably have indeed lowered your pH excessively with water. Typically you would not add more than 1 quart of acid per 20,000 gallons of water. If you have added 2 gallons per application, that is clearly too much unless you have a huge pool. Simple Baking Soda can be added to raise the pH to the appropriate level. Go to your local pool supply house and buy one of the color coded pH test kits. They are inexpensive and accurate enough for your purposes. For that matter, many pool supply houses will do a total analysis for you including pH, total alkalinity and chlorine levels as an inducement to buy their products.

Daryl Spindler
, CEF
decorative nickel-chrome plating - Greenbrier, Tennessee
---
October 15, 2009
Well your first poster was correct, your pH being off can cause you issues but the amount he stated takes into a lot of assumptions. Also be careful about taking water to a pool store as the way you collect and store the water as well at the time it takes you to get to the store will all affect the outcome. pH is naturally increasing due to bather load (people using the pool), environmental factors like debris, and the chlorine produce used for sanitation. This may be a perfectly acceptable amount of acid used if your pool is large or the pool is used a lot.
The itching is also less likely caused by the acid and more likely chlorine itch which is derived from extremely high chlorimide levels. Also the pitting could be an effect of the water hardness or lack there of or even simply the age of the plaster or quality of finish. the best way to know if to test your water with a taylor brand test kit =>
several days in a row than you will get a true picture of water quality and balance.
Aaron Bryant
- Scottsdale, Arizona