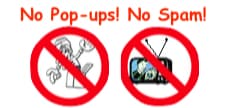 World's top finishing resource since 1989
Chime right in - No login req'd
topic 29773
Removal of AlF3 (aluminum fluoride) from aluminum surface
2004
Hello,
I'm a engineering school student working on different projects at my school, dealing with surface characterization and treatment. I'm working on the cleaning of aluminum surface that have been bombarded by fluorine anions (plasma source). The aluminum surface is roughened and color change and characterization proved the formation of AlF3. I was wondering on some treatments that could remove this phase without damaging too much the bulk aluminum. Sorry for my English and thanks for any suggestions.
Pierre Bon
student project - Grenoble, France
---
2006
This is a big issue and to date we have not found a selective chemical stripping method, as the passivation layer is not pure AlF it seems to be a mixture of AlxOyFz and is inert to most acids.

Currently we do a mechanical slurry blast removal of the passivation layer but we would prefer to find a selective chemical strip method...so if you find one, please let us know.
Reed Rosenberg
Semiconductor Cleaning - Phoenix, Arizona, USA