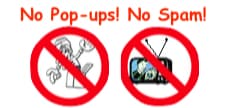 World's top finishing resource since 1989
Chime right in - No login req'd
topic 29757
Failed Passivation Test
2004
We conducted a passivation for a new installed SS316L piping system in Hong Kong as the following procedure
1) Degreasing - 1.5% KOH @ 65 deg.C for 1 hour
2) DI water rinsing - 1 hour
3) Passivation - 7.5% HNO3 @ 65 deg.C for 1 hour.
4) DI Water Rinsing - 1 hour.
After 9 days of passivation, we delivered the sample to the lab. for ferroxyl test. The result disappointed us since the blue stain appeared. We may need to redo the passivation again. Is there any can comment and recommend the effective way for passivation?
YAN Ling Fung
Water Treatment Contractor - Hong Kong
---
2004
The Ferroxyl test is a very sensitive test and is not an easy one to pass under the best of conditions, which pipe would (could) be even more difficult due to handling and welding. Your nitric concentration is much lower than that required by MIL specs that I used, but your temp was significantly higher, so it might compensate. I have seen some SS that would not pass Even salt spray testing after 10 cycles of passivation, because of abuse in manufacturing. A powered 410 wire brush is an absolute guarantee of failure.
James Watts
- Navarre, Florida