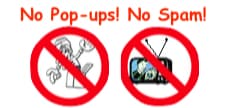 World's top finishing resource since 1989
Chime right in - No login req'd
topic 29756
Grain size versus surface finish of hard anodized aluminum forgings
2004
We currently build a large (24x24x18)chamber like part that has numerous sealing surfaces that require a 16 mu finish after 2 mil thick hard anodize. The part is machined from a forging, then heat treated to a T6 condition. The critical surfaces are polished prior to anodization. In the past we would send the part to anodize with the critical surfaces ranging from8 to 12 mu finish and receive back in the range of 38 to 45 mu finish and then polish to the requirements. Recently we have seen the post anodize surface finish range from 60 to 90 mu. We did some testing to see if the anodize process had changed and found nothing. We then took samples from an old forging and a new forging and found differences in the grain size. The old material had a much larger grain size and the post anodize results were favorable. The new material showed much smaller grain size and results in unfavorable results.
My Question, does anyone have any information on grain size or crystalline structure on aluminum and post anodize surface finish results.What would cause the post anodize finish to to change?
Doug Wright
contract manufacturer - Fremont, California, USA
---
2004
Hi Doug,
I too, have battled this problem, without a lot of success. Although I have no hard data, in my 17 years in this business, I've learned that the grain structure/size of the aluminum directly correlates to the RA of the coated piece. While certain Al manufacturers are more consistent than others, none of them seem to be able to produce a product that is the same from lot to lot. The problem seems to be not bad at all on thinner stock, as opposed to thicker. In my experience the problem is most noticeable towards the middle of the stock, as this area obviously cools at a different rate than the outside of the stock. It sounds like you are using a pretty big (thick) piece. I believe (if you have enough $$$) that one can order a mill run, and specify the grain size to meet your requirements. Otherwise, be prepared to deal with the inconsistencies of American made aluminum (Japan seems to have a little better control over their product) Judging by your note, and part dimensions, I believe we both work for the same industry, so I feel your pain.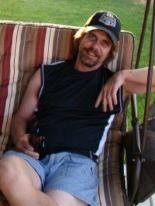 Marc Green
anodizer - Boise, Idaho
---
2004
Not responding directly however here is some data you should know. Page 20 of Reynolds Aluminum, MAE process release dated April 1981, shows rms before and after anodizing versus several different pretreatments. Some of the data follows:
Thickness is from 0.0027" to 0.0035"
  RMS before             rms after
 
6061 T6    14-27                  16-22
 
6061 T6    14-27                  18-22
 
2024 T3    26-34                  36-48
 
7075 T6     7-13                  12-13    
 

Robert H Probert
Robert H Probert Technical Services

Garner, North Carolina