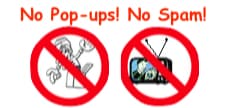 World's top finishing resource since 1989
Chime right in - No login req'd
topic 29755
Zinc chromate plating vs chrome
2004
I am a wire shelving importer. I sell this shelving to the restaurant equipment dealers around the USA. My shelving is plated with zinc-chromate and is used by restaurants for "dry" storage of anything you might have to put on a shelf in a restaurant. Other manufacturers use a chrome plating for the same shelving.
Questions: Which plating finish is more durable or least likely to chip and subsequently corrode? There are would-be customers who refuse to buy my zinc-chromate shelf because they have been told that chrome is a better finish. Is chrome a better finish? Or is it only more expensive? What are the differences between a zinc finish, a zinc-chromate finish and a chrome finish? I currently sell about twenty five 40' containers of this shelving per year. Each container has approx. 3500 shelves of various sizes ranging from 18"x24" to 24"x72".
Your answer would be very helpful to me. Thank you.
NICK BLANEY
wire shelving for restaurant applications - LOMITA, California, USA
---
2004
Chromate is a top coat that is put on zinc plated items to deter the zinc from white rusting. There is no real difference between a zinc finish and a zinc-chromate finish because (although there are now some chromate-free topcoats) zinc plating is always top coated.
Chrome plating is a completely different finish, the steel is nickel plated then chromium plated. Chrome is more attractive in the opinion of most (it is shinier). It is also more expensive.
One of my favorite vignettes, and a very applicable one, is from Peters and Waterman's "In Search of Excellence", wherein they suggest that restauranteurs who want to offer a quality salad at reasonable price should concentrate their efforts on making sure the lettuce is fresh rather than hunting for cheap artichokes.
While the highest quality chrome plating can last decades on a truck bumper in the worst of conditions, it's very easy to do really poor chrome plating that accelerates rusting and deterioration rather than retards it. Nickel and chrome are anodic to steel, meaning that if there is a pinhole, nickel-chrome plating will cause steel to rust rapidly. Contrariwise, because zinc offers cathodic protection to steel, it always protects the steel, never hurts it, and it's far more difficult to do a really bad job :-)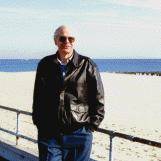 Ted Mooney, P.E.
finishing.com - Pine Beach, New Jersey
Striving to live Aloha
---
2004
I am looking to start importing wire shelving in various finishes & grades (Stainless, Chrome, Chrome Coated, Zinc, & Zinc Coated products) for the hospitality industry, practically for restaurants for cool rooms & dry storage needs.
As I am new to this I would like to know what would be the best finish other than stainless for cool rooms & dry stores? Do transparent paints & powder coats make a difference?
Tristan Ritchard
Shelving Importer - Sydney, NSW, AUSTRALIA
---
2006
The company that I work for does a few different platings, zinc chromate, nickel chromate, tin, and cadmium.

I'm not too sure on the other metals, but with zinc we always use some form of chromium, there is black hexavalent chrome, yellow trivalent chromate, and clear dichromate.

All 3 give a different appearance to the part that is plated, yellow looks like bronze, the clear looks similar to chrome, and black is a metallic black color.
Steve Riggle
- Elyria, Ohio