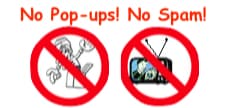 World's top finishing resource since 1989
Chime right in - No login req'd
topic 29753
What happens to my parts/items at the plating shop?
2004
I am just deeply interested in why the shop that is doing the restoration of my '63 Caddy tells me that it cost around $250 just to replate my interior door and window handles. I realize they are "pot metal", which I don't even know what type metal that is ... but could you walk me through the processes required to get rid of all the "pits" and then replate them? Is it a time consuming process and where is all of the "costs" of the plating service that makes it so expensive? I'm not complaining ... I'm just curious and trying to learn something here. ... Thanks,
Rickey Charles Howard
Involved Interested Visitor - Shannon, Mississippi
---
2004
Although a plating shop has higher capital and operating costs than a mechanic or appliance repairman, divide that $250 by the hourly rate you pay your mechanic or appliance repairman and the answer will be about how much labor the shop anticipates putting into your parts.
The first step will be to chemically or electrochemically strip the chrome from the parts. Then the nickel needs to be stripped. This leaves the pot metal, or zinc diecastings. These are then buffed to smooth them. The next process step is going to be copper plating, but for the plating to have tenacious adhesion, the buffing compound and any other dirt must be removed in a series of cleaners. The cleaning process has to be "waterbreak-free" (try to wash something yourself to the point where the surface is that clean, it's not easy). Then the zinc has to be acid activated because oxide-tarnished metals will not plate either.
After rinsing, the part is plated with one or more heavy layers of copper. This is so the shop can now re-buff the parts, "mush buffing" copper into those pits to leave a smooth pit-free finish.
Now they have to get the buffing compound off again, the surface cleaned to waterbreak-free condition again, the copper surface acid activated, and now they apply one or more layers of nickel plating, and a layer of chrome plating.
Because these are one-off parts, with custom fixturing for each step, it is not improbable that there will be some minor "chrome burning" at the high current density areas (small spots where the chrome went a little grayish instead of bright), so back to buffing for the third time to polish up any such spots.
I'm not guaranteeing that you'll get a quality job, since I'm not the plating shop. And there are variations in methods, but that's approximately what's involved.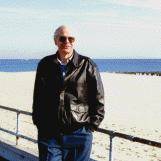 Ted Mooney, P.E.
finishing.com - Pine Beach, New Jersey
Striving to live Aloha